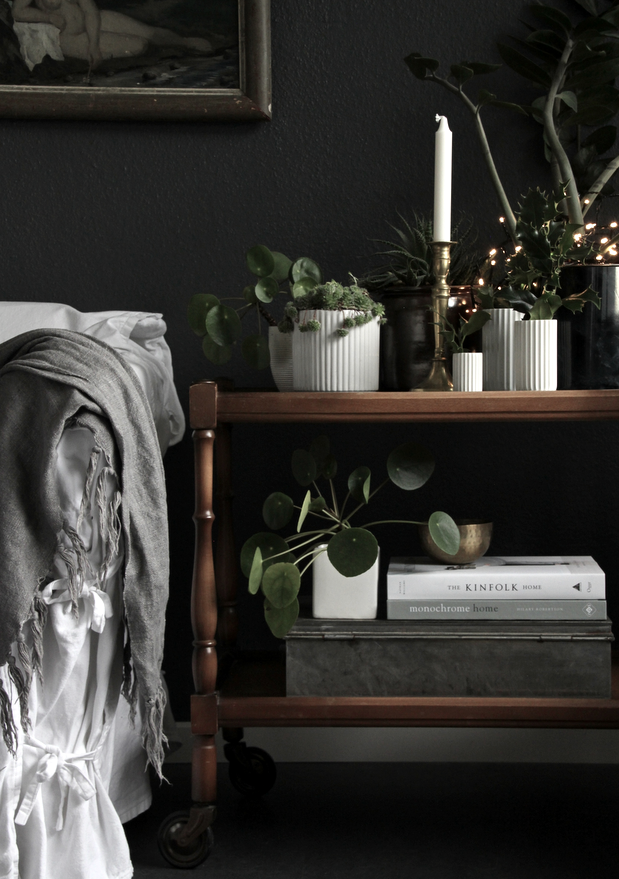 Once again I thought I would join the Urban Jungle Bloggers challenge. This time a plantshelfie is the theme – do you know what that is? Well, it is a shelf styled with plants, simple as that 😉
Actually it is the second time around Igor and Judith from Urban Jungle Bloggers run this theme. I remember that one of their very first challenges was a plantshelfie. I didn't get around to participate then, but now I'm finally onboard.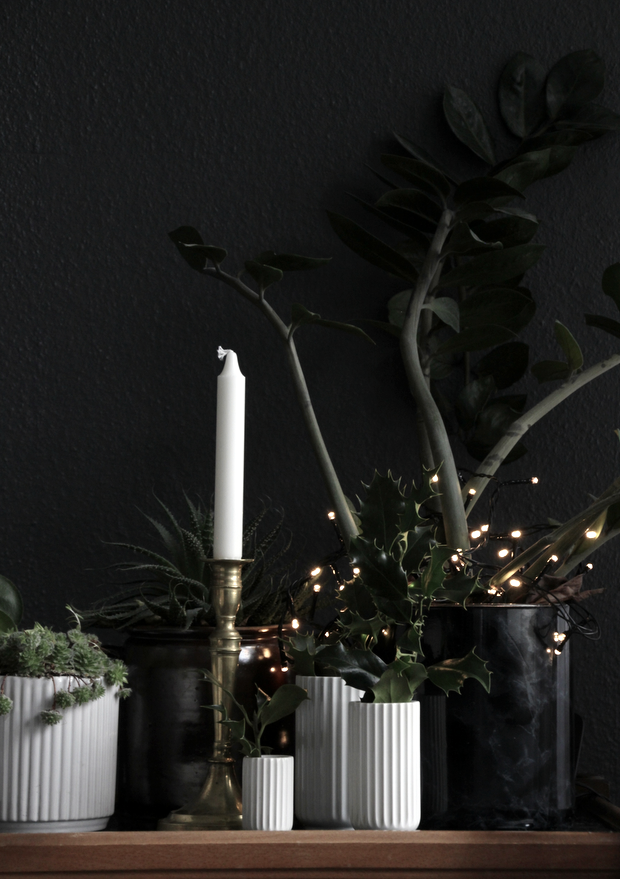 I love to place my plants in groups, and a shelf is the perfect place to do so. This is an old bar trolley that now serves as a side table in out living room. You have actually seen it before as it was also part for my contribution for the plants and art challenge back in September. Some things have changed since then and some things are still the same.
I recently added a hint of Christmas to the trolley – some led lights around the big plant and some holly branches (is that the correct english word?) in a couple of my Lyngby vases. A little first glimpse of Christmas 😉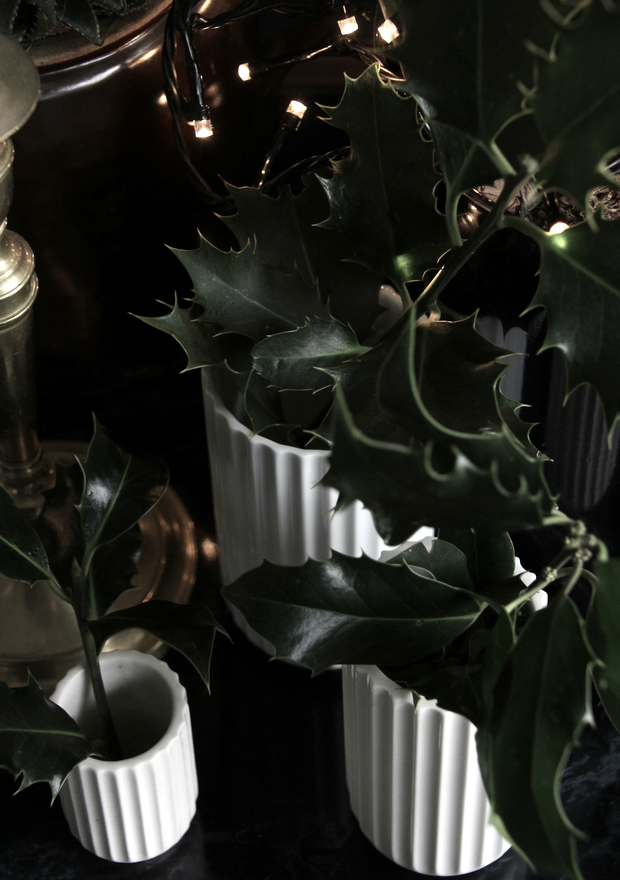 I love to let the Christmas feeling enter gradually in our home. I not a fan of decorating everything in one day. For me decorating for Christmas is in it's self a way for me to get in the Christmas mood. If I did it all in one day, all the fun would be over far to fast 😉 I know, I am bit funny this way…
But this week the decoration will slowly get out of the basement and placed here and there in our home. Next Sunday is all ready the first Sunday of advent and the week after it is suddenly the 1.st of December! It always surprises me how fast these autumn months pas by. Well, as long as we are looking forward to all the nice and cosy things happening in December and during Christmas I guess it is all right 🙂
If you want to se more inspiring #plantshelfies then stop by Urban Jungle Bloggers – there are a lot of them!
Have a nice weekend!
Heidi