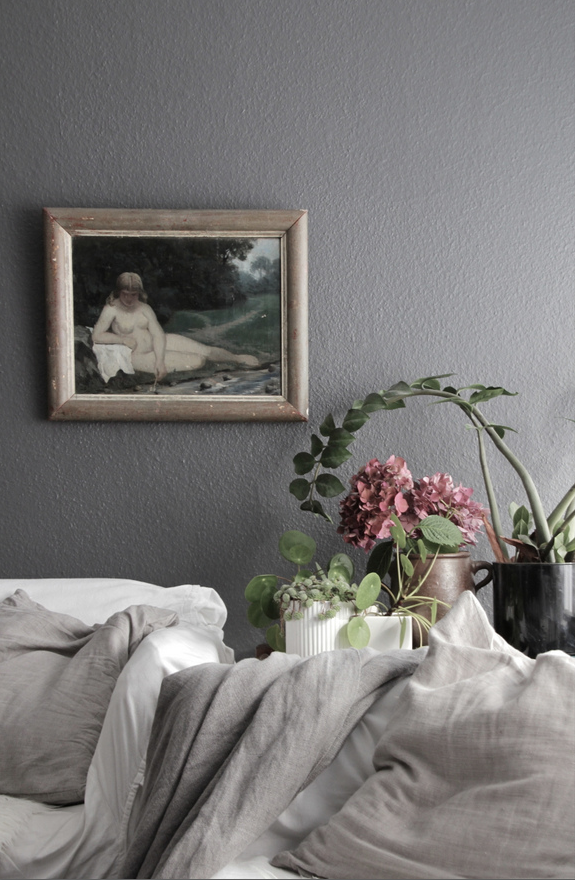 Urban Jungle Bloggers september – Plants & Art
Last week I bragged on Instagram about getting a new picture wall started. And I did, but as for now only one piece is up… Good things take time, right 😉
Anyway, I kind of like the big grey wall without too much on it, and actually this one painting get to stay there alone for a little while. Together with the group of plants I think it makes a fine little still life.
That is also why I thought I'd join the Urban Jungle Bloggers challenge this month, as the theme this time is "Plants & Art". I think my little corner fits great into that category, don't you?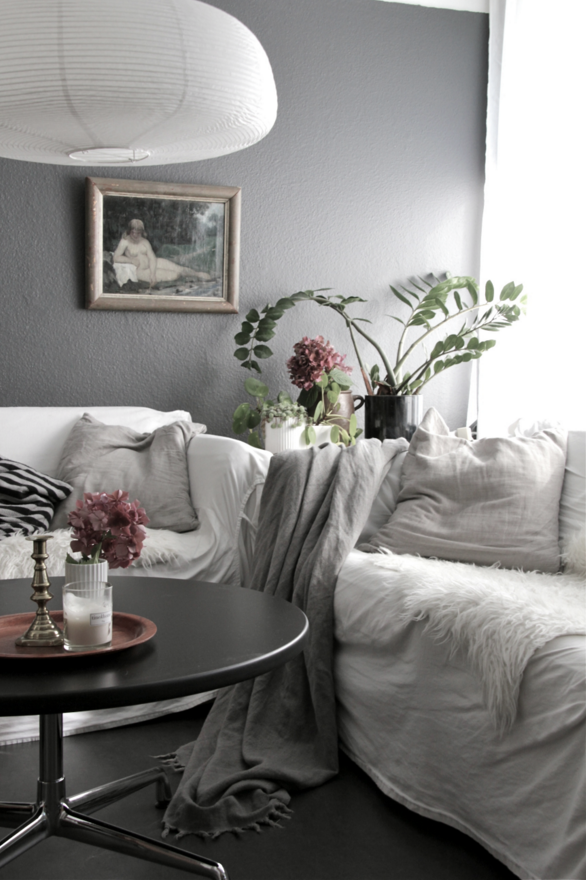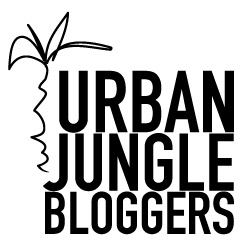 I have been meaning to participate in the great monthly challenges of Urban Jungle Bloggers for a while now, but never really got around to it. I think the Urban Jungle Bloggers initiative made by Igor/ Happy Interior Blog and Judith/JOELIX.com is so inspirational. Plants should be a part of every home, and looking through the Urban Jungle Bloggers archive gives you a whole lot inspiration on how to decorate with plants in your home.
Urban Jungle Bloggers has also teamed up with at(mine) – another fantastic source of inspiration from fabulous homes all over the world. I finally also got around to join the at(mine) community and I have to say that I enjoy being there – you can see my profile here.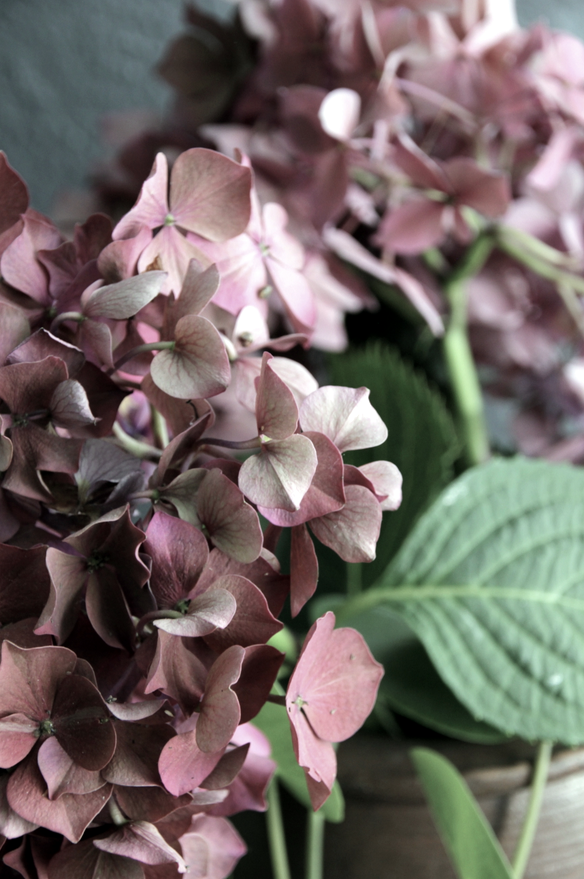 So this was my first attempt to join the Urban Jungle Bloggers – I'm happy I finally got around to it!
Keep up the great work you are doing, Igor and Judith!
Heidi