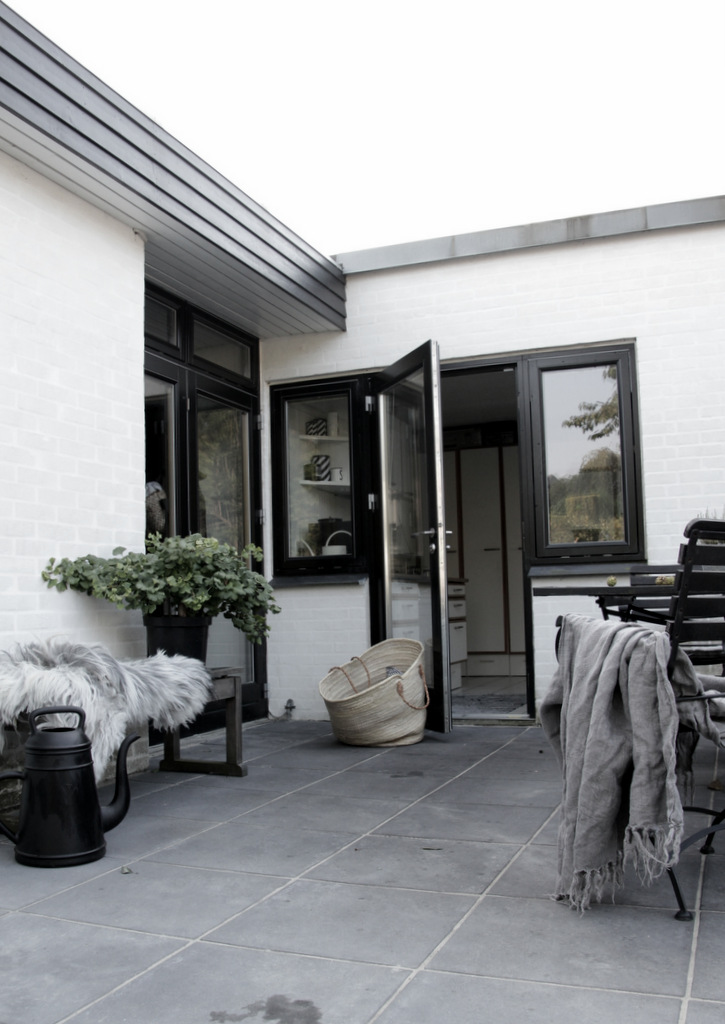 A sunny start of the fall
We've been blessed with an extremely warm and sunny fall so far. In fact it suddenly felt like summer again. Or finally, actually, as we didn't had such nice weather at ALL this summer. But it finally reached us! In fact so much that it kind of felt like an extra summer vacation. That's also why it has been a bit quite here lately (sorry!) 😉
Well, back to reality! The temperature has fallen a bit and it now feels a tiny bit more like "real" fall. The air is crisp, and it smells like fall outside – that special fall feeling, you know!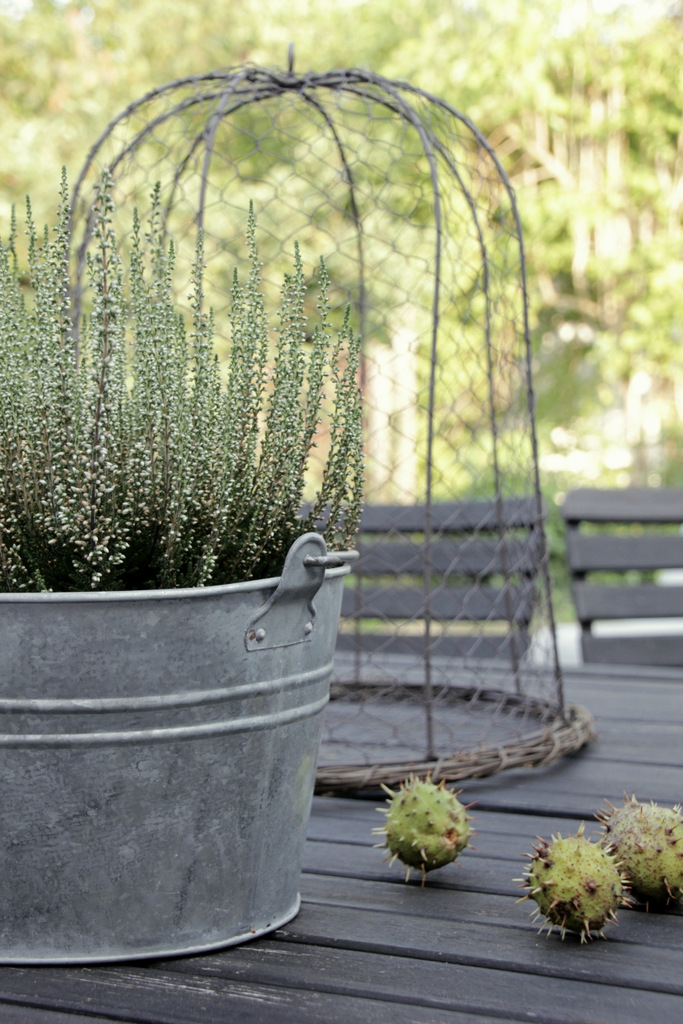 A new backyard
I mentioned a couple of times that we had a big renovation project going on outside this summer. We are far from done, and we thought we wouldn't be able to enjoy the result until next summer. But the late September summer made it possible to enjoy some of the finished result quite a bit this year after all.
The back yard is now covered with lovely dark grey concrete tiles. We are so happy with the result! Such a great update to our beloved back yard were we spend a lot of hours during the summer months.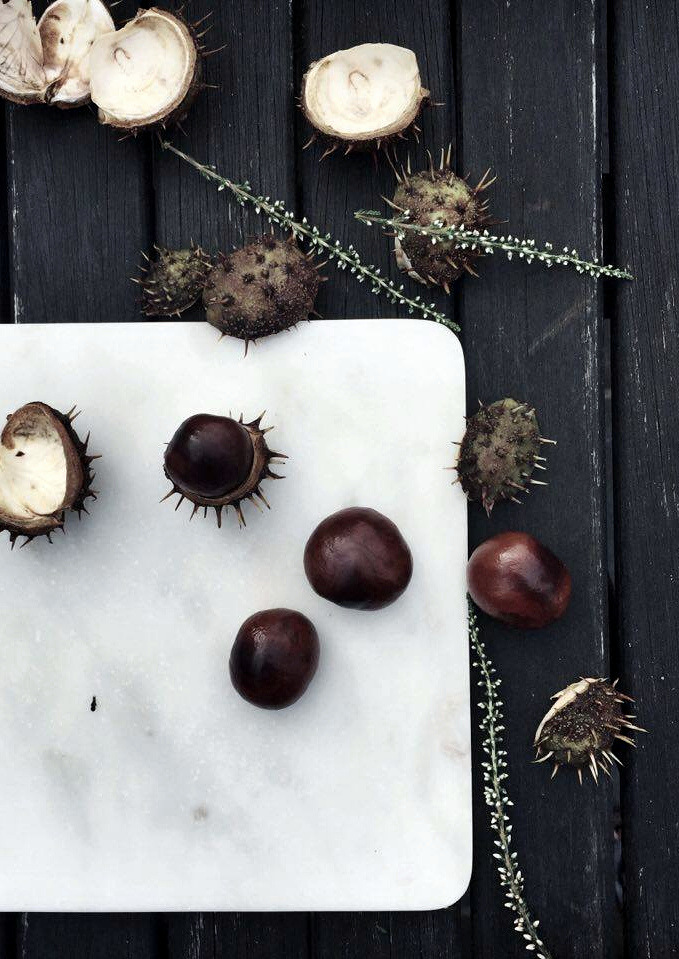 As you can see there are also some definite signs of fall around, too. Chestnut are one of my favorite decorative elements during fall. Right now there are beautiful fresh chestnuts decorating on our garden table. Fall season is here to stay!
Enjoy the fall days ahead, all!
Best wishes from Heidi