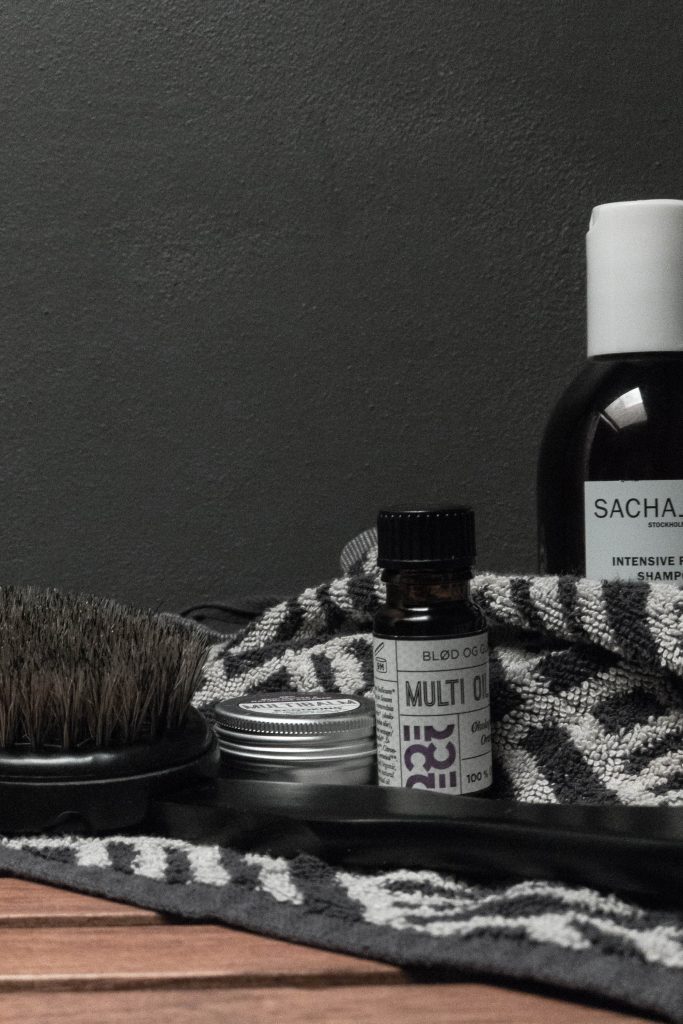 (the paint is sponsored by Sadolin)
Minimakeover with Sadolin
Finally, I managed to take some photos of our bathroom! As I wrote earlier it has gotten a minimakeover over the summer, with the colour Twilight Grey from Sadolin. I was a little bit worried that the colour was a bold choice, but I had to give it a try. The bathroom is rather small, has no windows (except one in the ceiling) and has dark grey tiles on the floor and in the shower area. So maybe a dark color on the walls too, would be a little over the top? Luckily I think it turned out great, and for me, the bathroom now appears more harmonic than it did with white walls. It actually seem bigger – believe it or not!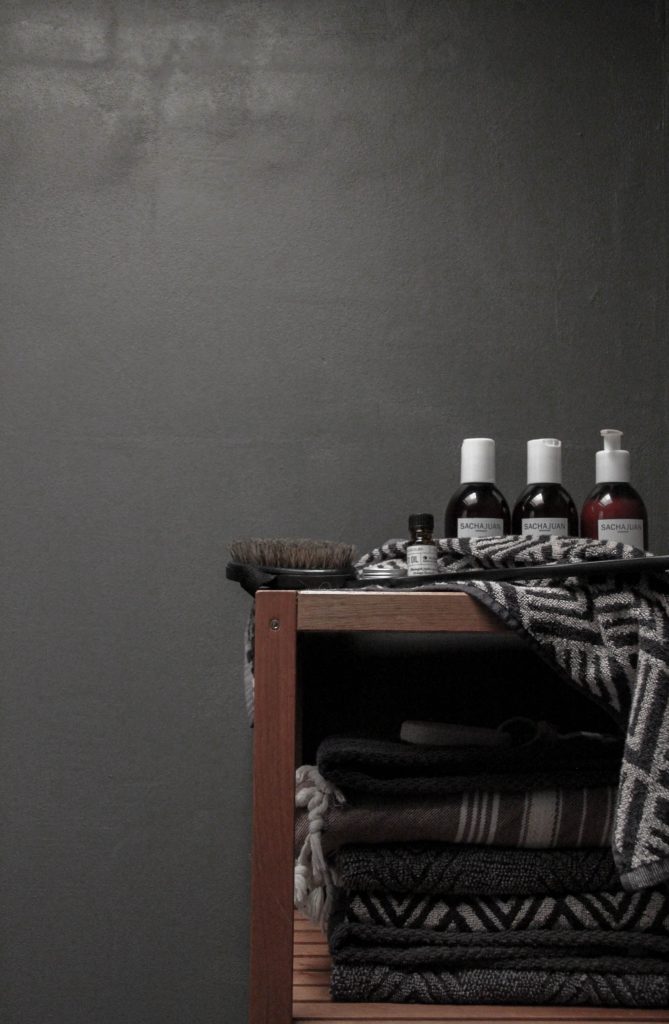 Contrasts and small rooms
I often speak about colour contrasts when it comes to interior decorations. I like them and think they are important to make a more exciting interior. But in a small room like our bathroom there can be too many colour contrast. That is why the bathroom now actually feels bigger and more harmonic. The colour Twilight Grey matches the tiles, and the walls are not divided in two, dark vs. white, anymore. The wooden mirror and the shelf for the towels now stand out as the colour contrasts in the room.
I was thinking about replacing the mirror and the shelf, too. We've had them ever since we moved into the house, so it would be kinda nice with an update. But I think they got a new life against the grey wall and they can last a couple of years more. Now all we need is a new lamp over the mirror and maybe also a couple of more spots in the ceiling. Because yes, a dark bathroom needs a bit more artificial light, but it's worth it!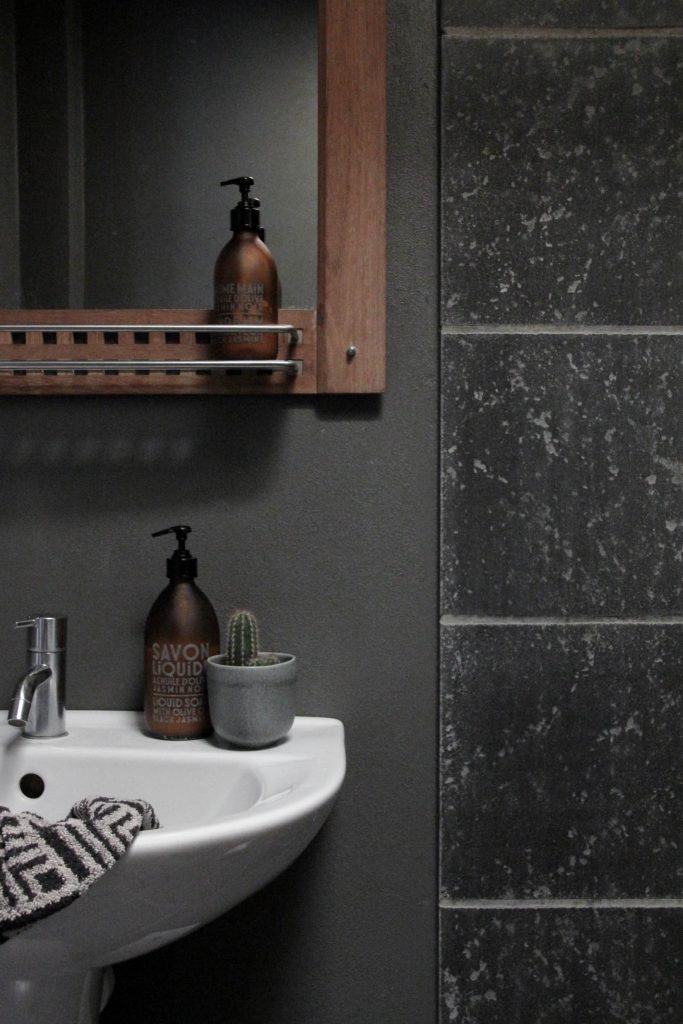 Small changes
So all in all not big changes in the bathroom. On the other hand I feel like we got a whole new bathroom – the painted wall really made a difference! That's what painting can do with a room – fantastic, right! Hope you like it, too 🙂

With the weekend approaching, I want to use the opportunity to wish you all a great weekend – take care!
Best wishes from Heidi