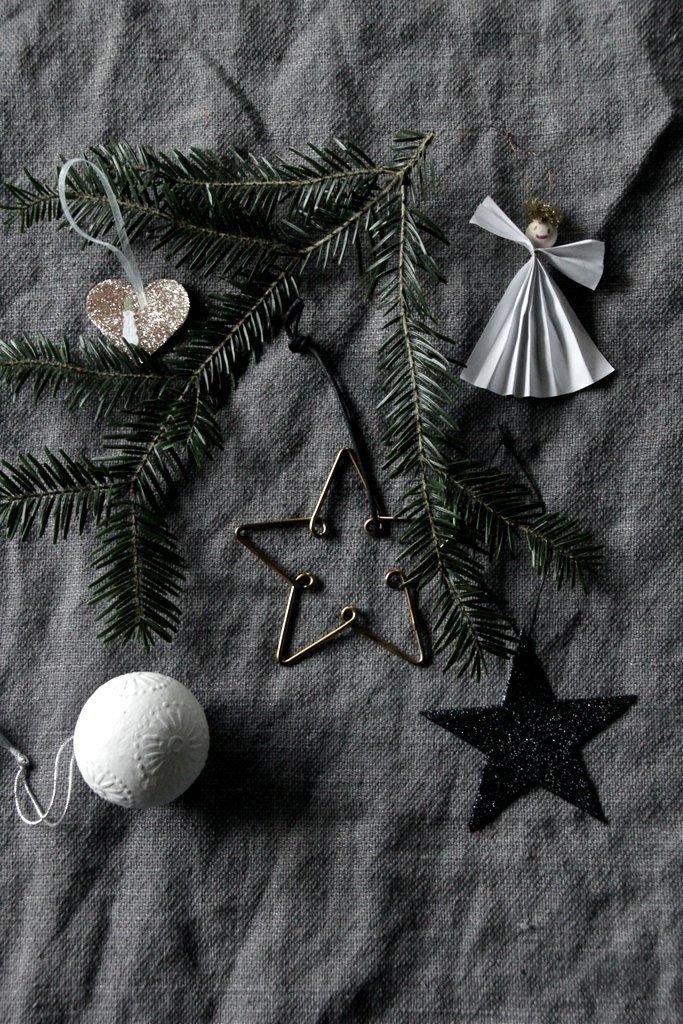 Many of you might already have decorated the Christmas tree. I have, but I actually get to decorate it twice this year 🙂
When I grew up, we always decorated the tree the day before Christmas Eve – never before. And when the tree entered the living room, the Christmas feeling entered with it. That's a tradition I for some years tried to keep in our home as well – didn't last, though. In the end it's a bit more practical to decorate it a little earlier than the 23rd of December – and why not enjoy the beautiful tree a bit longer?
Our Christmas tree is always decorated with a mix of new and old Christmas ornaments, and a mix of bought decorations and decorations made by my children. And it never looks the same from year to year.
I have made a small collage of some of the ornaments on our tree this year, and as you can see it is in rather neutral colors. I guess that's not a big surprise 😉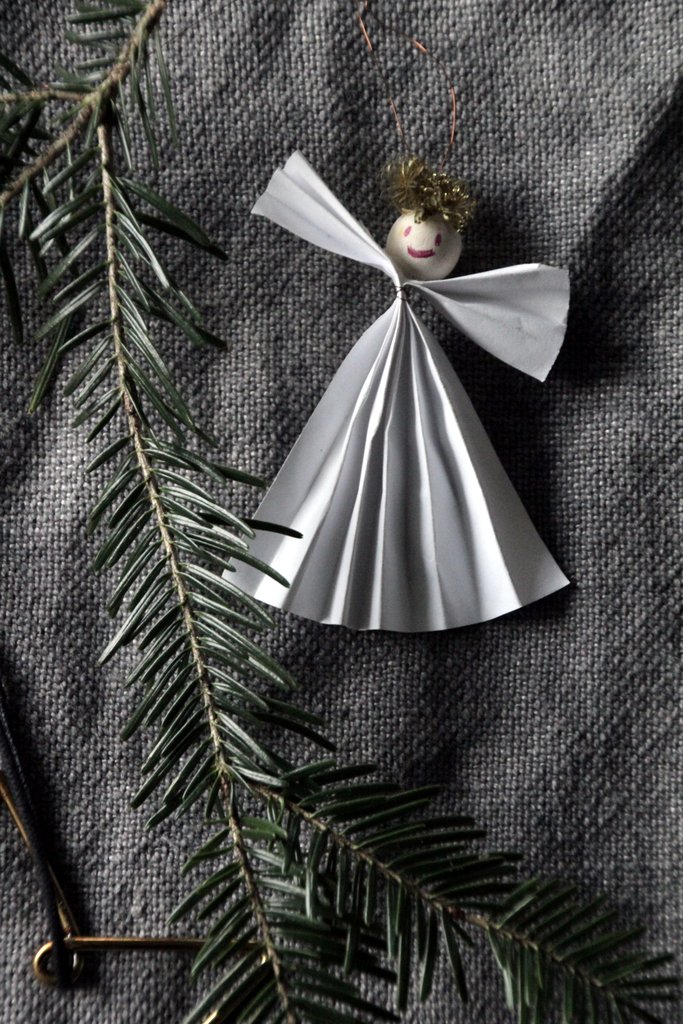 It's nice to have some treasures that bring joy and good memories every time it comes out of the Christmas storage box. As for example this little angel made by my daughter years ago. It is so precious and I love hanging it on our tree every year.
The holiday spirit are slowly entering our home and the last presents will hopefully be wrapped and ready very soon. The kids can't wait for Christmas Eve, but at the same time they wish December and Christmas could last forever. That is just how it should be 😉
Do you have any traditions for decoration the Christmas tree? When do you decorate it and do you decorate it different from year to year? I would love to hear about it 🙂
I hope you are enjoying these last days before Christmas eve!
Heidi