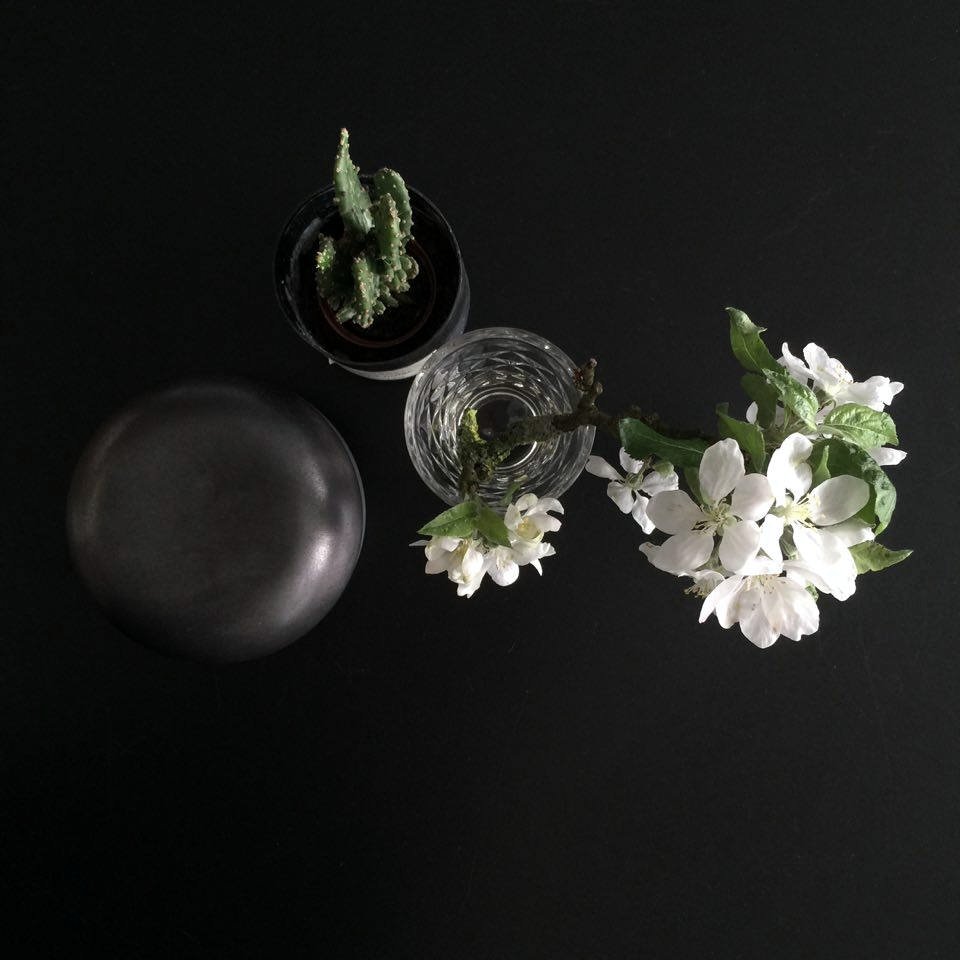 A blooming apple tree is a very simple joy, but nevertheless one of the most joyful happenings in my garden every year. With the blooming apple tree it feels like the summer and the garden season finally have arrived!
We don't have that many flowers in our garden as I'm definitely not born with "green fingers", so in many ways our apple tree is our garden's "pride" 😉 It's quite an old apple tree, but never the less it produces a enormous amount of delicious apples every year.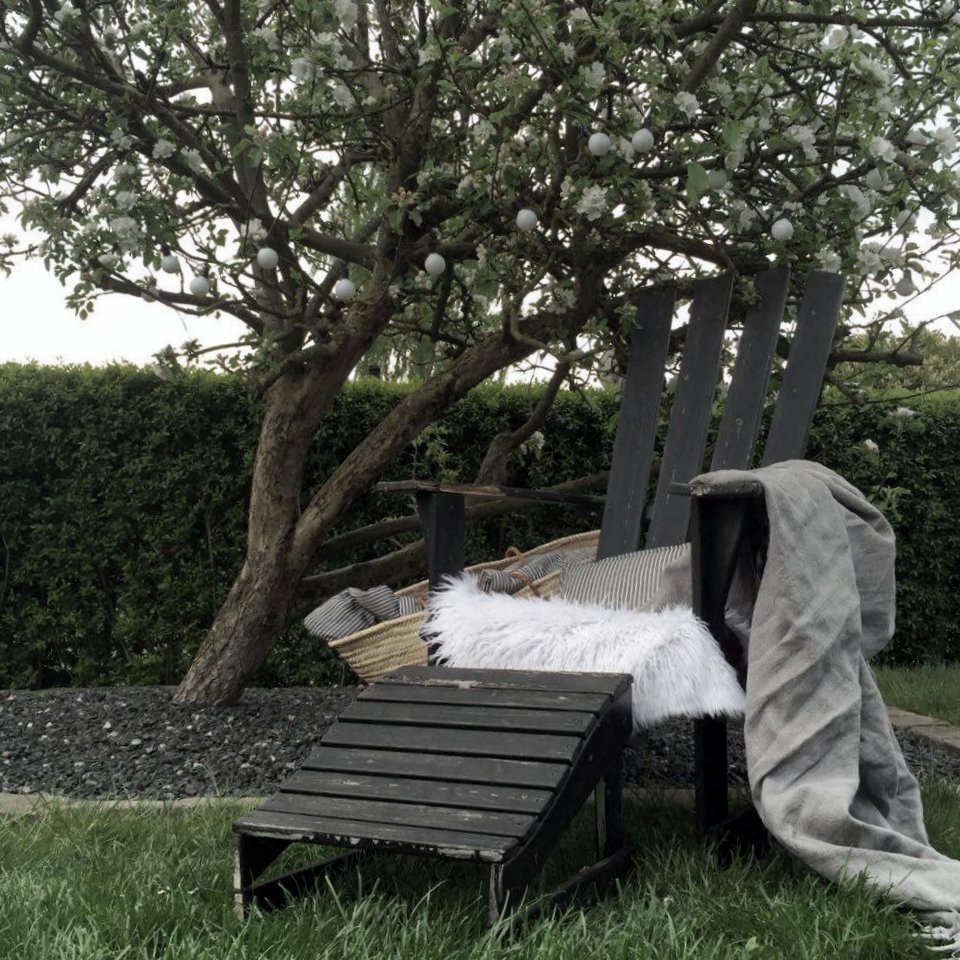 As you might have guessed I'm more a "lets-sit-down-and-enjoy-the-garden" type of person. My favorite spot right now is in my old and quite worn out garden chair under the apple tree. Just outside the picture frame, our not that picture perfect garden trampoline is situated. This is the perfect spot to watch the kids many "stunts" on the trampoline 😉
I love taking small blooming branches from the tree with me inside, too. It's a bit of a shame, but I can't help it. They smell heavenly!
The photos are (as usual) from my Instagram – visit me there to see more simple joys from my everyday life!
So, just a little "apple tree greeting" from me today. Hope you all are doing well and are enjoying the simple joys in your life, too!
Best wishes from Heidi