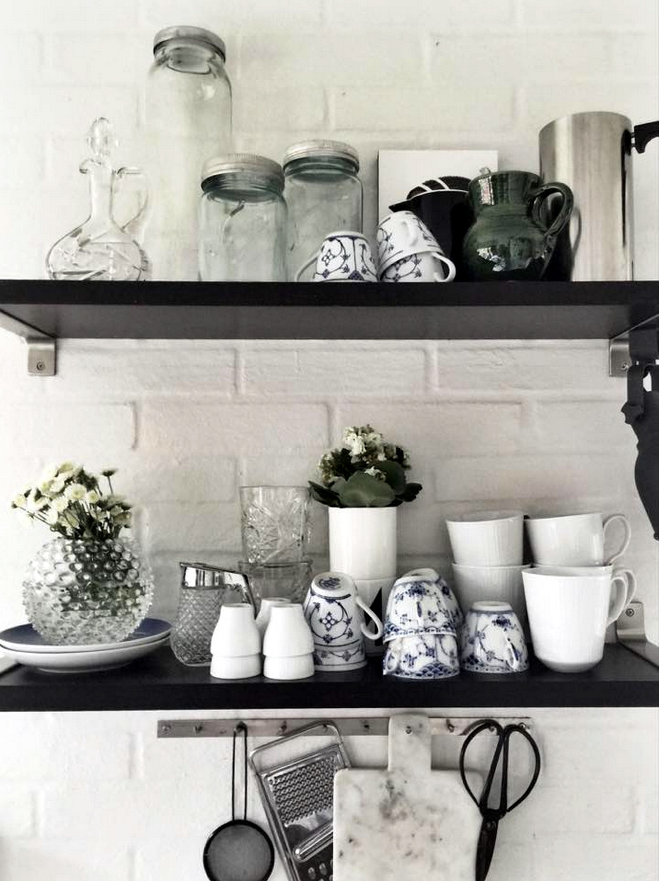 As I have mentioned before I am now a member of at(mine) – a fantastic place to share and not at least get inspiration on how to decorate your home.
Each month at(mine) have a little challenge and this month it's all about kitchens and kitchen styling. I have joined for the first time this month and thought I would show some details from my kitchen.
I'm not particularly fond of my kitchen – it's getting quite old and have some colors that don't really match the interior in the rest of the house. But it works perfectly and as a new kitchen is a rather expensive treat, I don't think we will change it for still some time. I'm focusing on getting the best out of it, and that's were kitchen styling is a great tool. For instance, we have these two open shelves in the kitchen. This gives the opportunity to play a little with the style and mood in the kitchen. The shelves automatically work as an eye-catcher when you enter the room.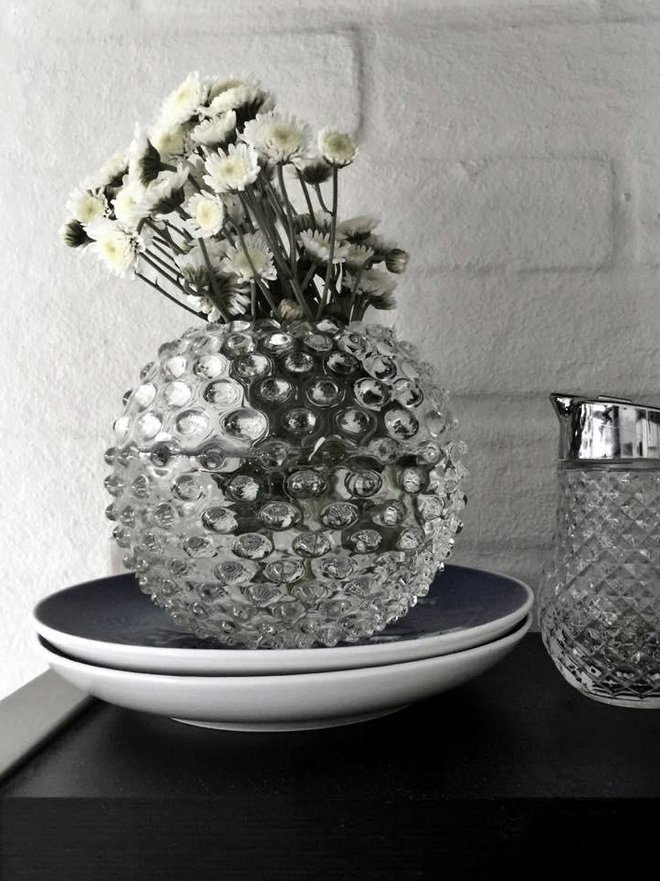 The styling on the shelves differ a bit from time to time and typically changes with the seasons. Right now I'm really trying to hold on to the summer feeling with some different flowers. But soon it probably changes once again, heading for some more winter (and maybe Christmas…) feeling.
Well, so this is my contribution, and as always you can see a lot more inspiring photos on at(mine) – have a stop by and see if you get some inspiration for make some small changes in your kitchen 🙂
Yesterday I hosted a styling- and photo workshop for a bunch of very creative and sweet bunch of people. It was a lot of fun and a very special day for me! I will show you more from the day here on the blog very soon, so stay tuned 🙂
Have a great weekend!
Heidi