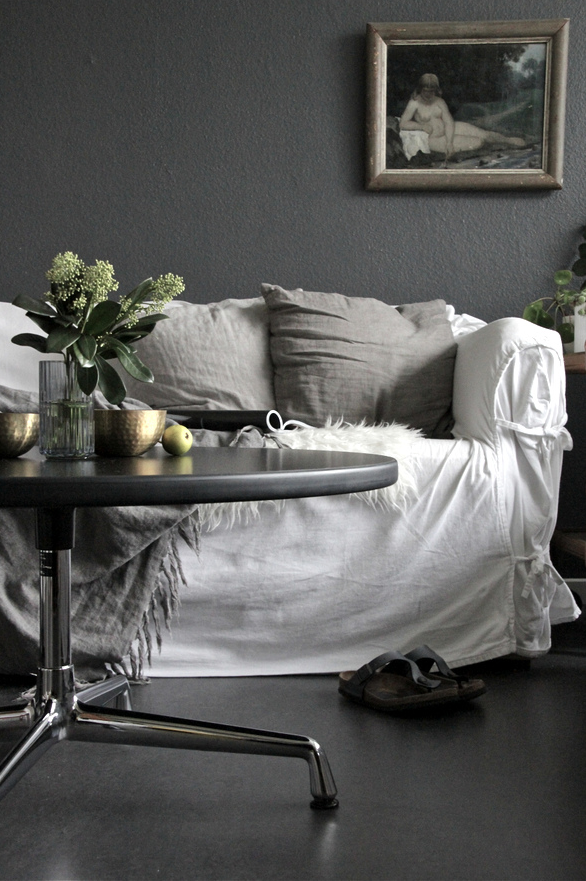 (this post contains advertising links)
I have to admit that I don't read interior magazines quite as much as I used to. Other sources has taken over as inspiration.
Never the less, I still enjoy to sit down and look trough the glossy pages of a interior magazine. Maybe mostly now in the dark months and before Christmas – nothing is more cosy than cuddling up with a warm blanket, a cup of coffee and a magazine with pages filled with Christmas inspiration.
Some magazines I buy when I think they look interesting and some I subscribe for. Recently I started to subscribe to Danish Bo Bedre, as I think they have had some quite inspirational issues lately. With the subscription, I received a beautiful Lyngby vase in blue.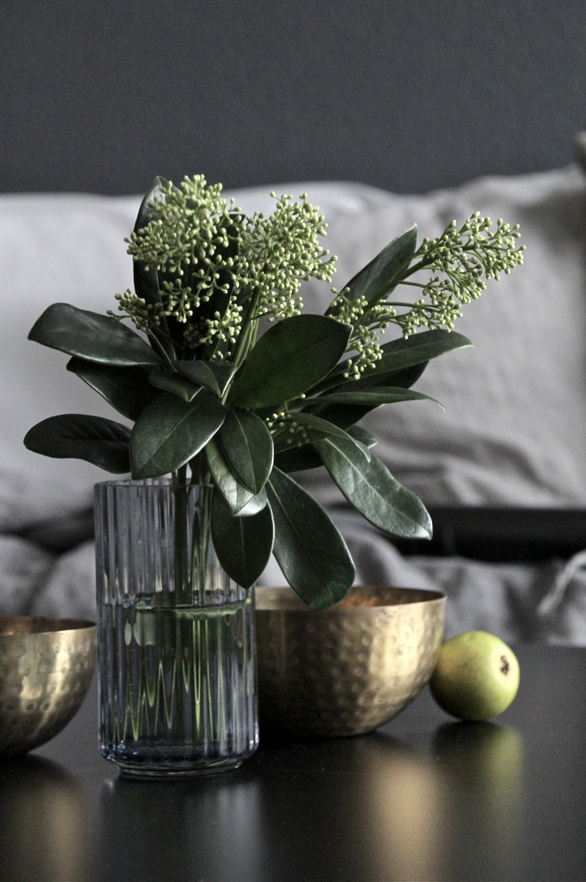 The vase is so beautiful and I have gotten more fond of it that I thought I would… Cant' wait to put a beautiful Christmas bouquet in it.
I have several old, original Lyngby vases and I think this one in glas will make a lovely contrast and nice addition to my collection. The history of the Lyngby vase goes all the way back to 1936 – did you know that? Back then it was in stark contrast to the classical porcelain traditions. When the Lyngby Vase was released it had a very modern and unique aesthetic. The oblong, fluted shapes and elegant simplicity was something new.
Today the vase is more popular than ever, and since starting reproducing the vase in 2011, Lyngby Porcelain has developed a whole new product range based on the original design of the vase. As for example the collection of glas vases in beautiful toned colors.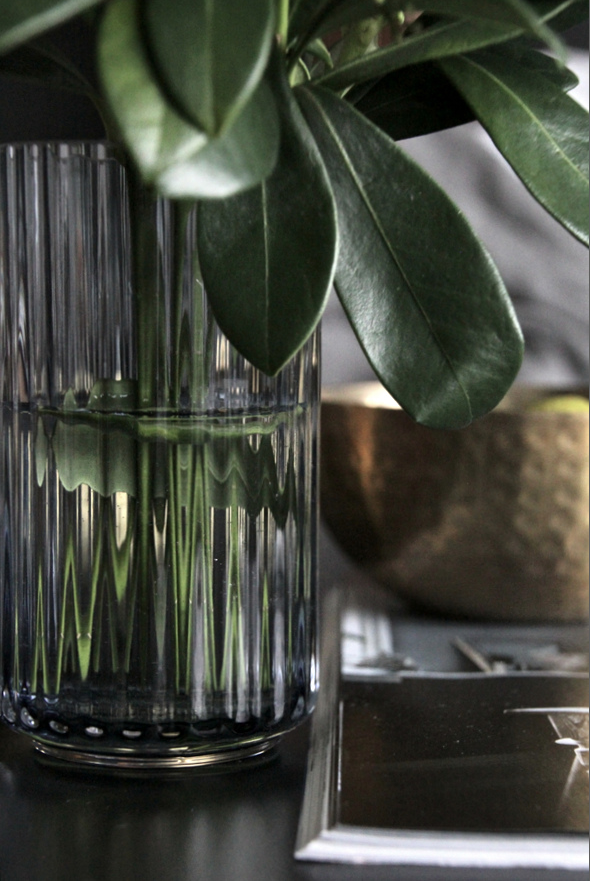 Wish you all a fantastic weekend!
Heidi