Fresh flowers
Nothing beats a bouquet of fresh flowers on the table. Especially in these grey and cold winter months, were spring and summer seems far, far away! Hopefully we will see spring soon, but in the mean time lets enjoy some fresh flowers indoors. I love going to the florist and pick up small treasures, and I do when I have the chance. But most often I pick up a bouquet of some kind in the local supermarket and arrange them in different ways myself at home. It's often the most convenient, as we don't have a florist just around the corner (wish we did!), and it works just fine.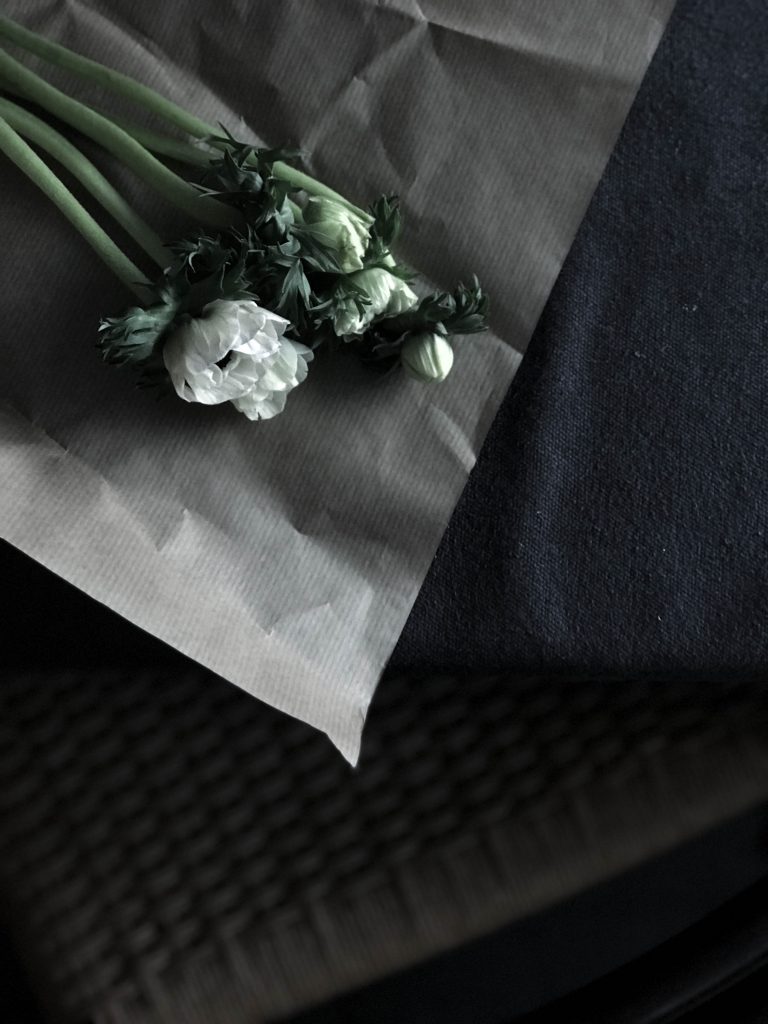 French anemones
The bouquet in the photo below is a combination of french anemones, chrysanthemum and some branches of eucalyptus. A perfect example of a mix between supermarket flowers and flowers from the florist. Try to guess where I bought which flowers 😉 And oh, how I love those french anemones! One of my favourite flowers and I'm so much enjoying having them in my home – they just brighten everything up a little, right?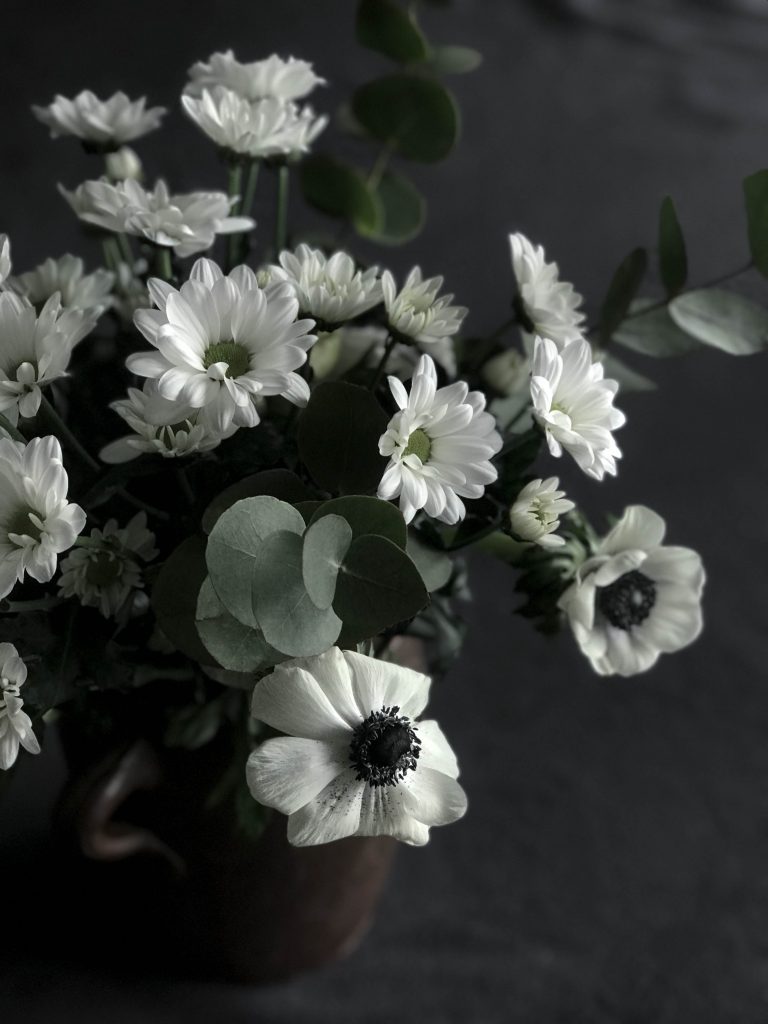 Planning flowers for a confirmation party
My mind has been wrapped around flowers a lot lately, as my daughter and I are planning her confirmation party. She has her own mind and has pretty much decided herself which flowers she wants. But it has been so much fun, finding inspiration and planning along with her. We found a lot of inspiration on Instagram (as always…), and I thought maybe I would share some of it with you later on. So be prepared for a lot of flower pictures coming up 😉
So long!
Best wishes from Heidi