Easter coming up!
Easter is approaching and I'm looking forward to vacations days once again – yeah! As we did last year we are celebrating Easter in Norway with my family, so I'm all ready counting the days. Easter is such a cosy holiday, I think – just love easter eggs, easter chickens and off course the easter bunny 😉 But most of all, Easter is the official start of springtime for me! Love being outdoors as much as possible during the Easter holidays, and hopefully the weather will be nice.
Decorating for Easter
I don't decorate that much for Easter. Partly because we are not celebrating Easter at home, but also partly because I'm not that fond of the traditional Easter decorations and the color yellow 😉 But some decorations are entering the house, and as always I like to keep it rather simple (and easy!).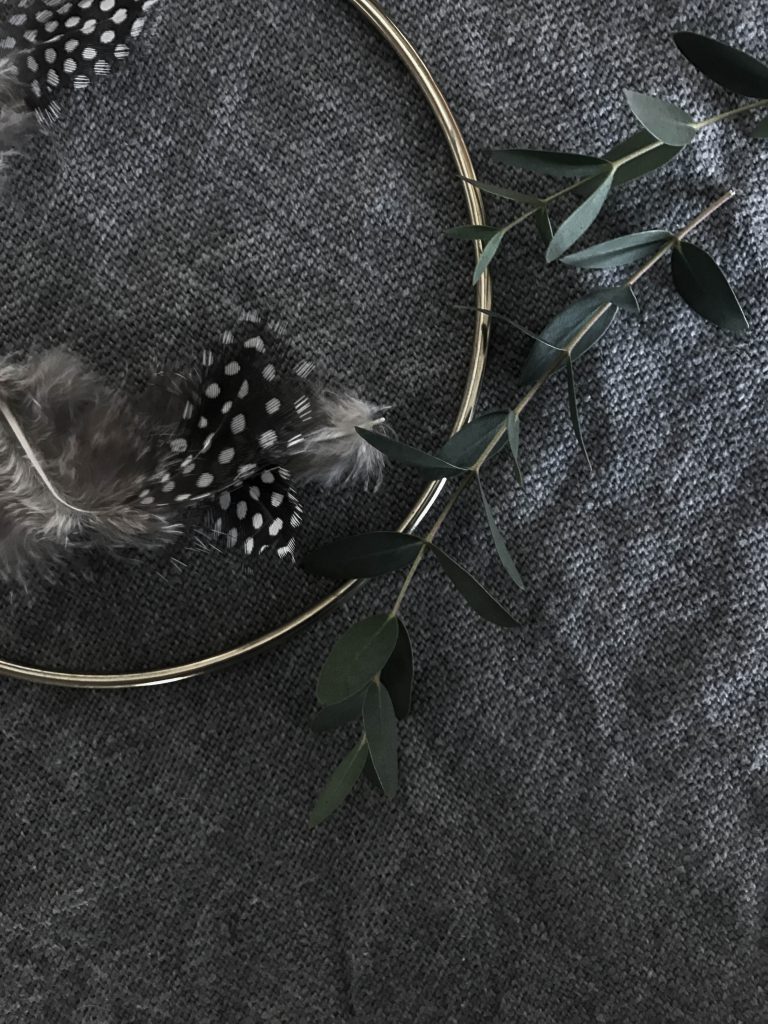 An easy Easter wreath
One simple and easy way to decorate for Easter is using the lovely brass ring from Stups to make an easy Easter wreath. I made a small wreath for our front door using the ring, some green branches and feathers. Done in a few and very decorative. If you want to see how it turned out, pop by my Instagram and have a look.
I will swing by the blog with some more Easter decoration ideas during the next couple of weeks, so stay tuned 😉
Best wishes from Heidi