Decorating with a Christmas bouquet
I'm not the biggest fan of the traditional Christmas decorations. You know, the ones with clay and a candle in the middle? I think it has something to do with me making a ton of those in my childhood home – back then I just loved making them. So I kind of got tired of them, I guess 😉 These days I prefer a nice Christmas bouquet instead. And it's actually much easier to make! I simply put a variety of greens in my favourite vases. The greens more or less stay fine for weeks, and don't need to be changed.
The Poinsettia
Then I ad some flowers, and my favourite this year is the Poinsettia as a cut of flower. If you burn the end, it will stay fresh for a couple of weeks. Perfect for a Christmas bouquet! If you want the bouquet to stay nice for more than a couple of weeks, then just ad new Poinsettias or any other flowers.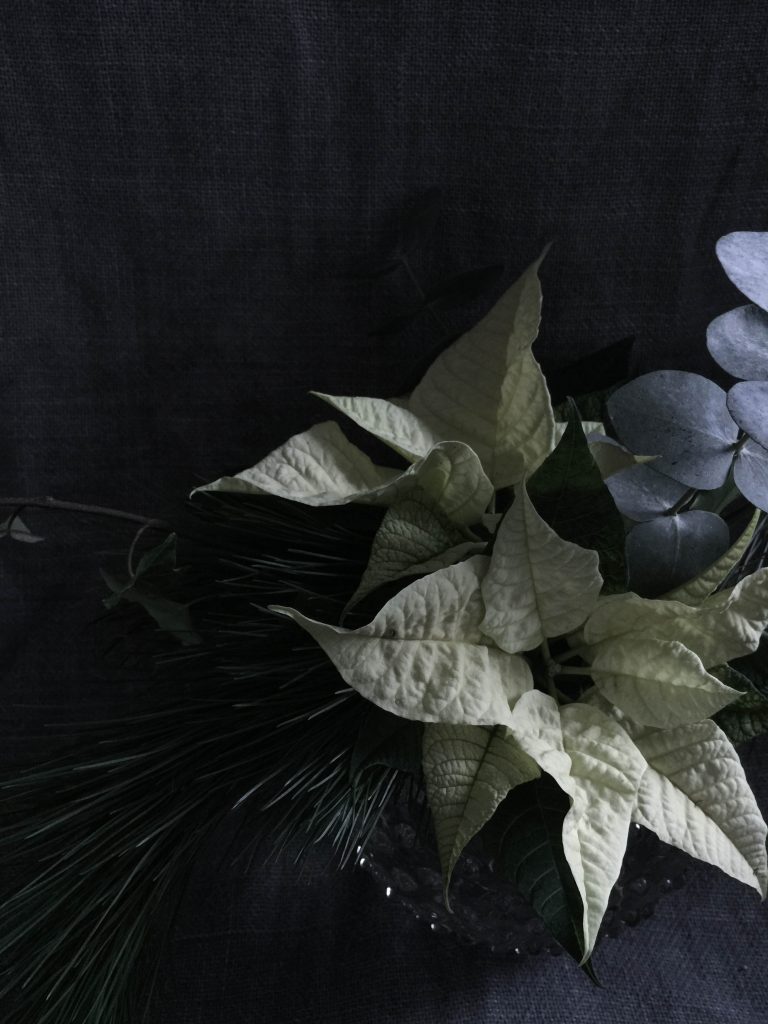 Christmas preparation status
The days of December have passed by in an incredible fast pace. It's the same every year – the days from the 1st to the 24th of December just runs by in a glimpse. I thought I was prepared for it this year, and made a promise to myself to remember to enjoy it and take it all in. I more or less have, but no matter what, I know the last couple of days ahead will be rather hectic. But also full of joy and cosy moments. The kids have their last day at school today and I look forward to just enjoy the coming days with them 🙂
I hope you all are enjoying the last hectic days before the holidays! I will be back in a couple of days here at the blog with some ideas for the Christmas table – see you around!
Best wishes from Heidi