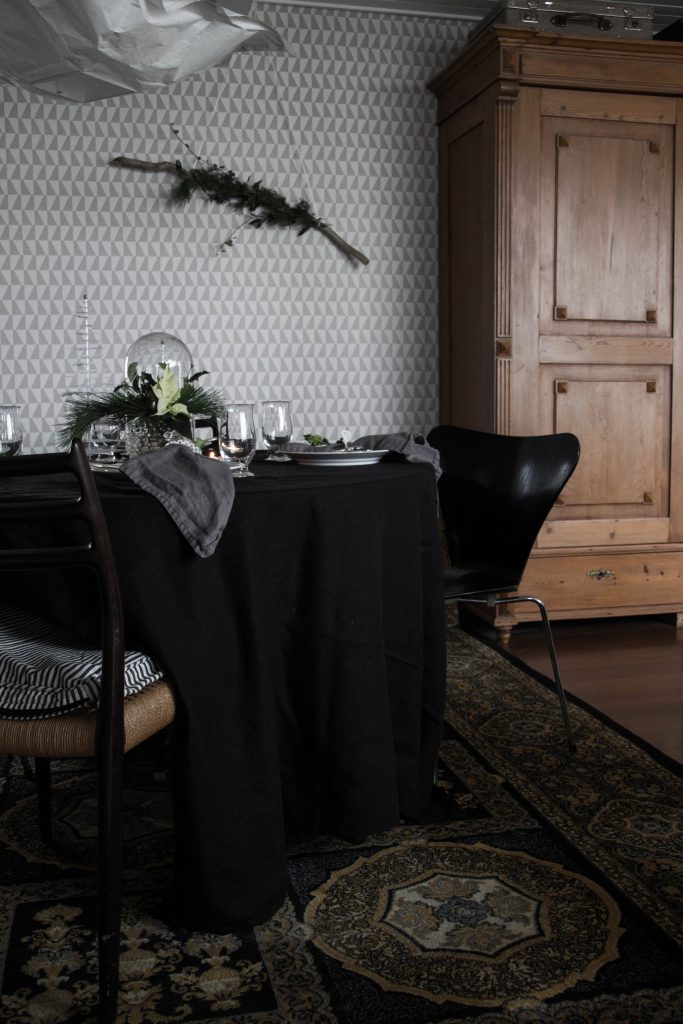 Ideas for the Christmas table
Just stopping by for a quick moment to show you some ideas for the Christmas table. And off course also to wish you a Merry Christmas! The photos I show you today are also part of my work for Houzz.dk, where you also can find more photos from my home. This is pretty much how my Christmas table tomorrow will look like. I might change to red Poinsettias for my Christmas bouquet, but otherwise this is pretty much it.
Dark and cosy
I'm going for the dark and cosy look, and I just love my black linen table cloth from Himla. The white porcelain stands out on contrast to the black – a contrast I'm really fond of, you know 😉 I like my table settings to be rather informal, and that is also why the cutlery don't lay beside the plate as the proper table setting rules say they should 😉 Think this makes is a bit more laid back and relaxed. Actually I beginning to feel the Christmas stress coming on right now, so I will let the photos speak for themselves and not write that much more. Just hope you can find some inspiration in them!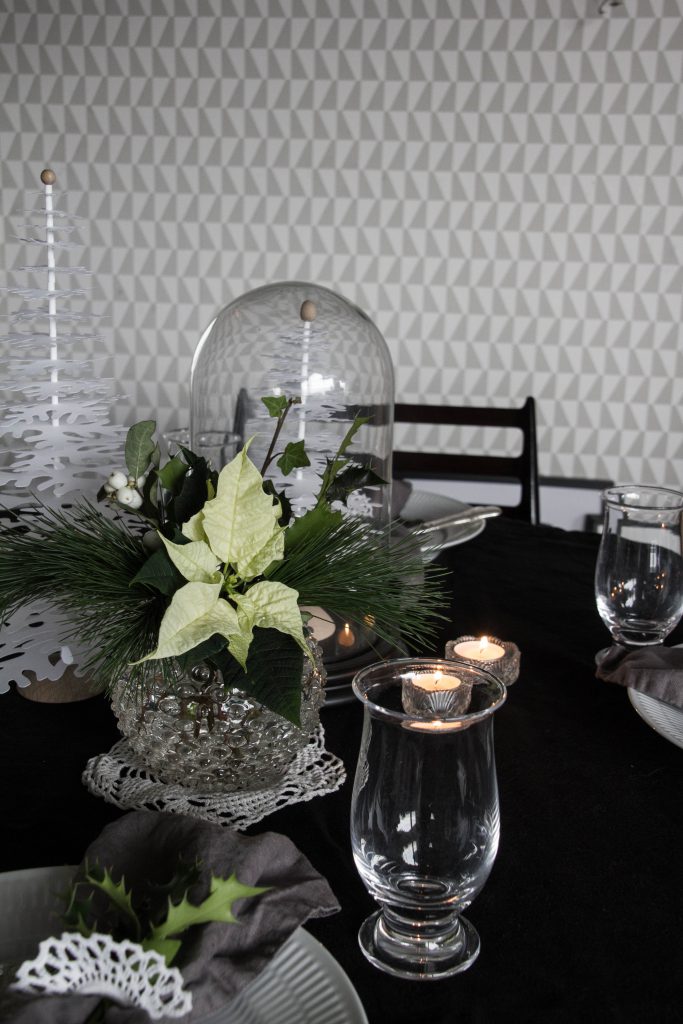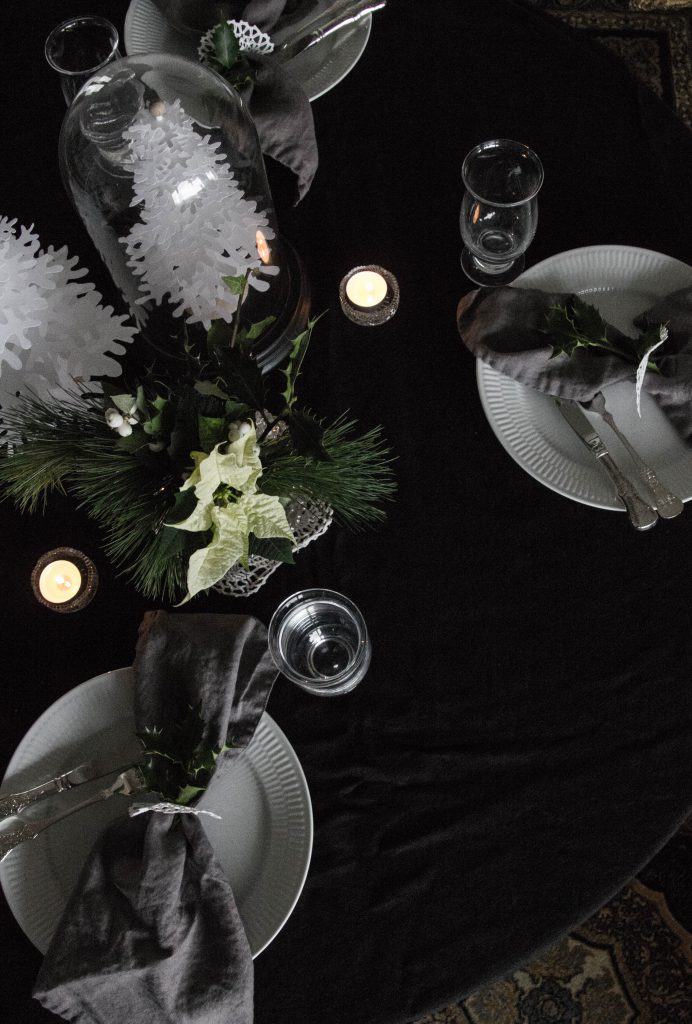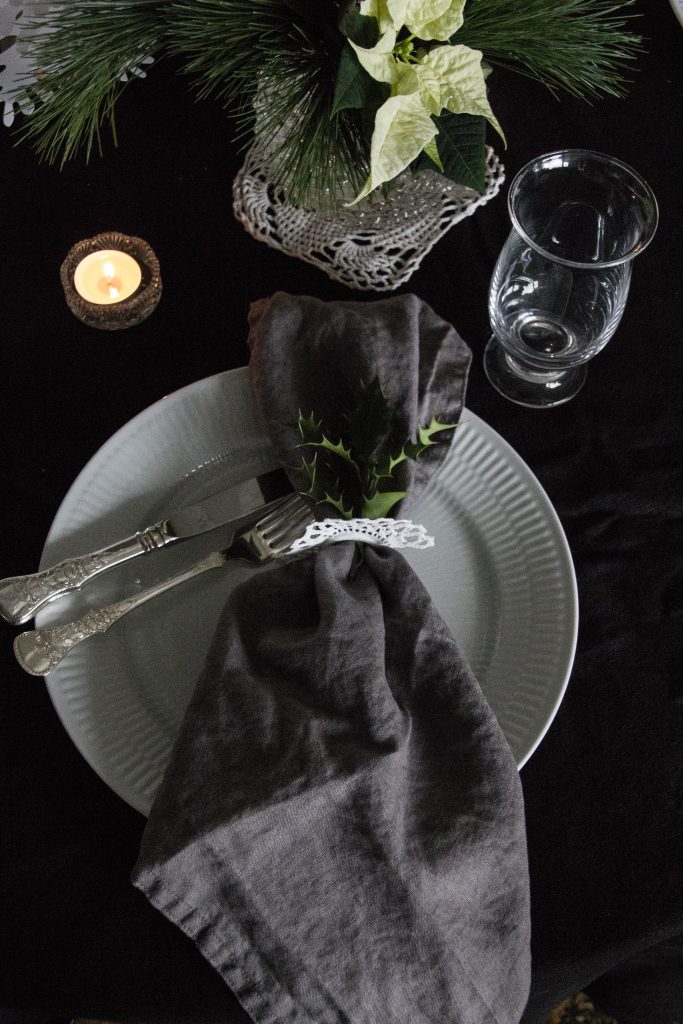 All left is to wish you all
Merry Christmas and Happy Holidays!
Thank you so much for all your support during the year – it so highly appreciated!
Greetings and best wishes from Heidi