// Advertisement as it is a test in cooperation with Care By Me //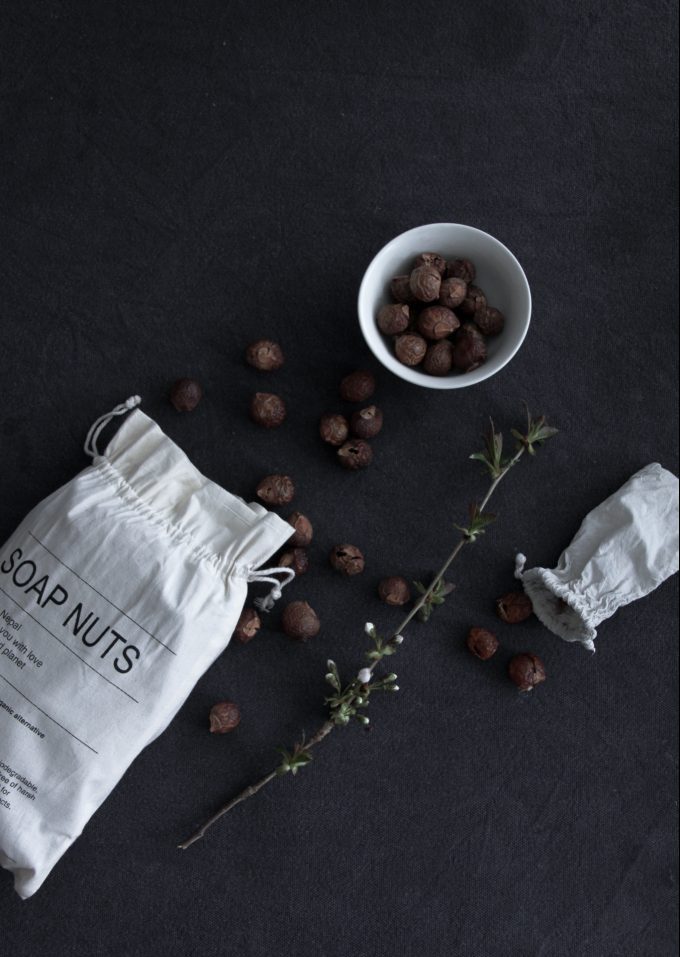 As many others (I believe its most people, actually!), I have always washed my laundry with traditional laundry detergent. As my kids have sensitive skin, I have avoided all kinds of perfumed detergent, though, and have been washing the clothes as gentle as possible.
Laundry is something that takes place more or less every day in our household (and often more than once a day…) – 3 active kids make a lot of dirty laundry! That demands a lot of detergent, and the plastic waste that comes with it. So when I was introduced to an alternative to detergent, and an even biodegradable one, I instinctively wanted to try it out.
Care by Me is well known for their beautiful and high quality products made of natural materials as cashmere, wool, silk, and organic cotton. As an addition to their lovely textiles, they now have introduced a couple of care products – soap nuts and dryer balls. I was offered to try out soap nuts, and so I have. Not a bad experience at all, I tell you! I have used them for a while now, and it works perfectly. Even on sweaty sportswear, and that's a big must in this house 😉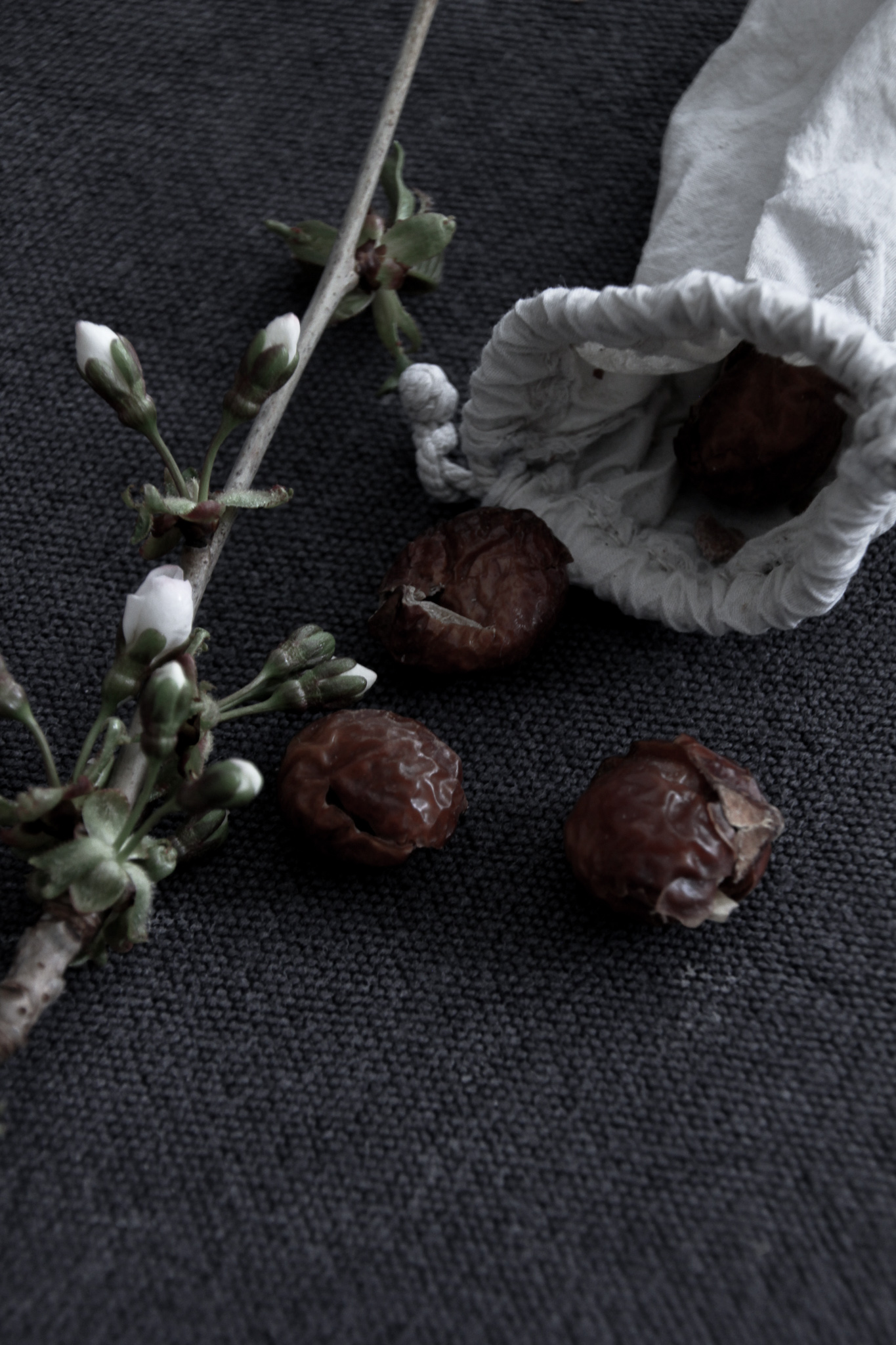 "Soap nuts are basically the dried out shells from the soapberry. These berries are the fruit from a unique tree species. Soap Nuts releases saponin when comes in contact with hot water that produces a soaping effect. Saponin is a 100% organic alternative to synthetic laundry detergents and cleansers"

Care by Me
How does it work?
That's the easy part. Just put 5-6 soap nuts in the additional small cotton bag, and put it in the washing machine together with your laundry. When the machine is done, just put the little bag out to dry. The nuts can be used up to 10 washes, but I would prefer around 6 washes just to be sure they still are working. Change them when they turn soft and a little bit more grey and light. Easy-peasy 😉
Isn't it expensive?
No, not at all! We (my husband, that is…) have done the math, and compared to the cost of the regular detergent we use (and we even always buy it when it's on sale), the soap nuts are cheaper to use. When you also add the reduced waste into the equation, this is definitely a better solution.
So all in all a big recommendation from me! The soap nuts will definitely be a part of my laundry routine from now on. If you want to try it out, too, soap nuts can be bought here.