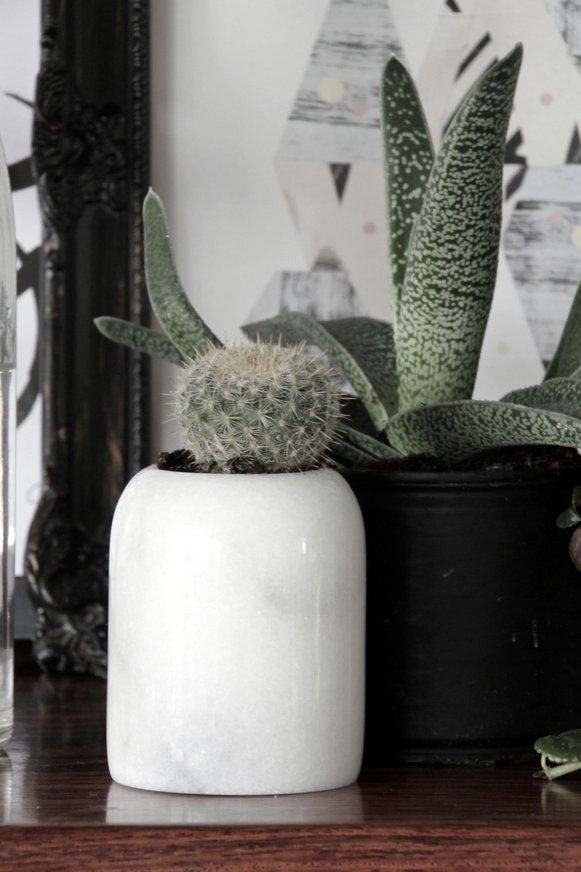 Green plants are definitely one of my favorite decoration tips. It is very trendy right now and green plants like big palms and cacti are having revival. Now you can hardly get enough green plants in your home if you ask trend experts.
I have seen this trend come creeping over the last few seasons, and I really like it. Plants bring quite literally more life in to our homes and it's actually healthy to be surrounded with green plants.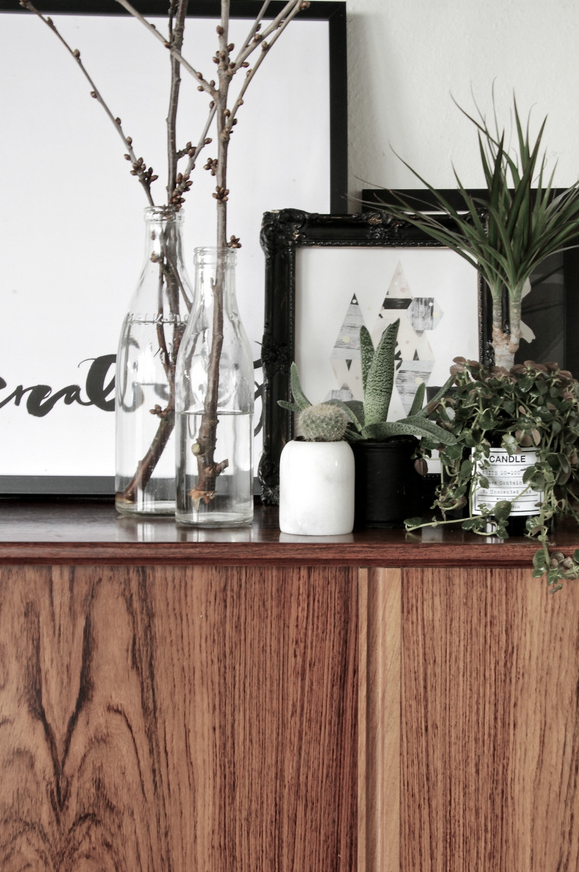 Here is a small example of a still life with green plants and branches from my living room. Do you have a lot of plants in your home?
Heidi