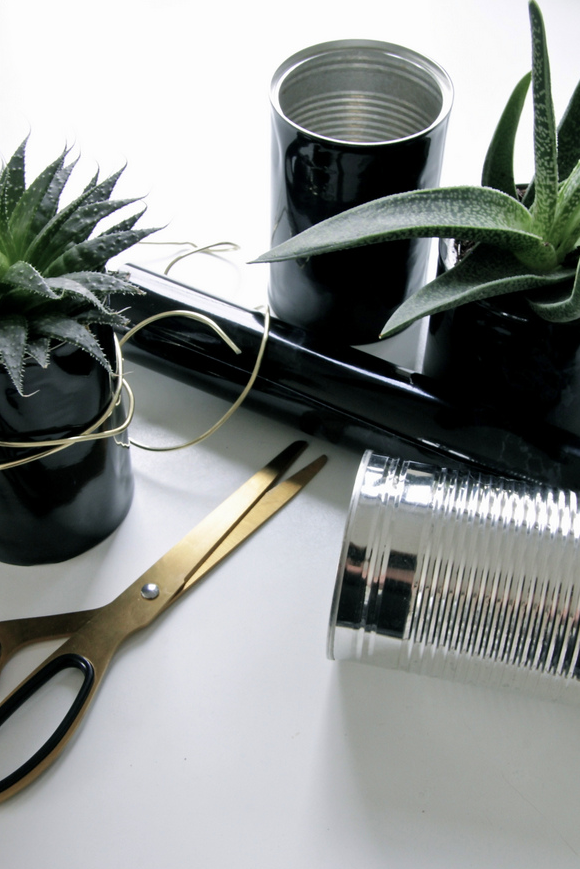 The marble trend is all over us and you can now buy nice looking marble products all over. But why not also get creative and make your very own marble? Maybe not real marble that is, but lets take a look at this idea using marble foil.
If you need new flowerpots or want to fresh up your old ones, then marble foil is a quick and easy solution. I saved some cans and bought black marble foil at a wallpaper dealer.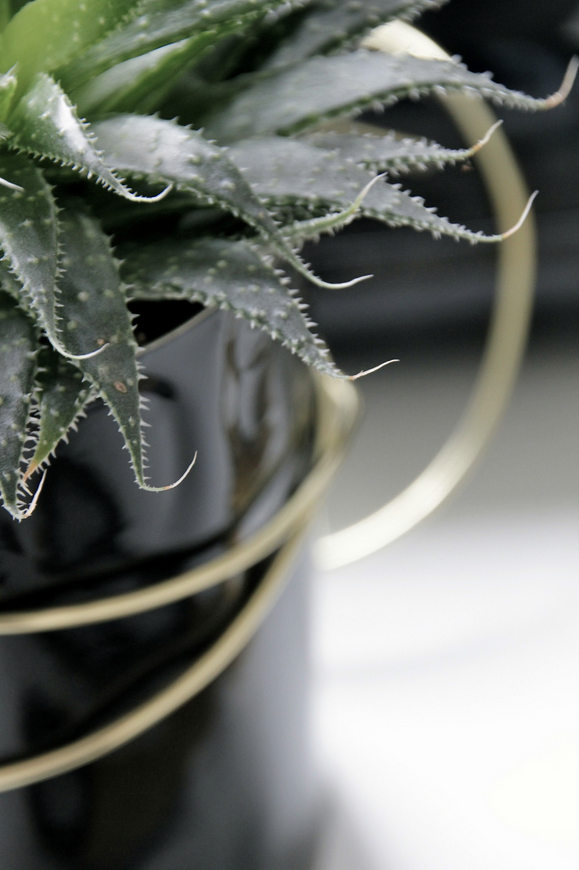 Foil is incredibly easy to use – clip to desired size and glue it on. I'm a little tired of the white marble so I went for black marble this time. One of the cans also got a brass wire around the film. Don't know if it stays on, but I had to try 😉
I have also used white marble foil on my work desk – take a look at it here.
Heidi