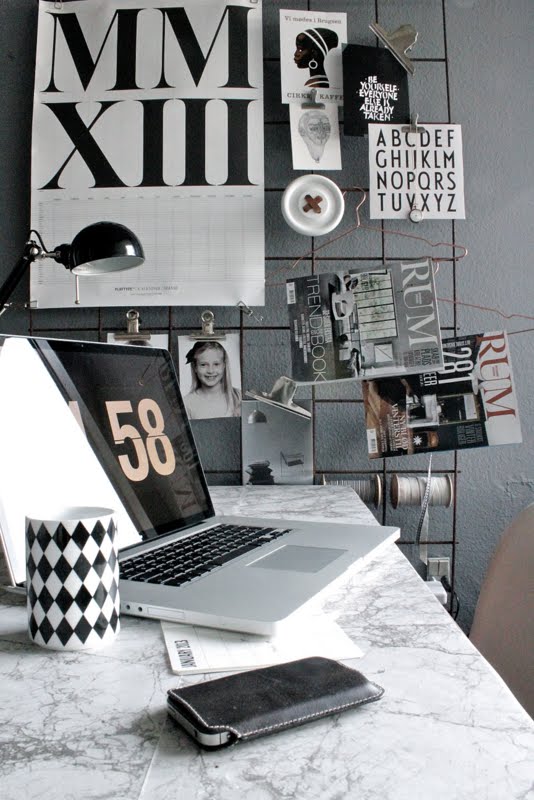 My work station at home is a lovely old desk. Unfortunately it has an ugly countertop. Instead for painting it, I cover it with changing wallpapers and foils. In this example I have used marble wallpaper but it could just as well have been marble foil.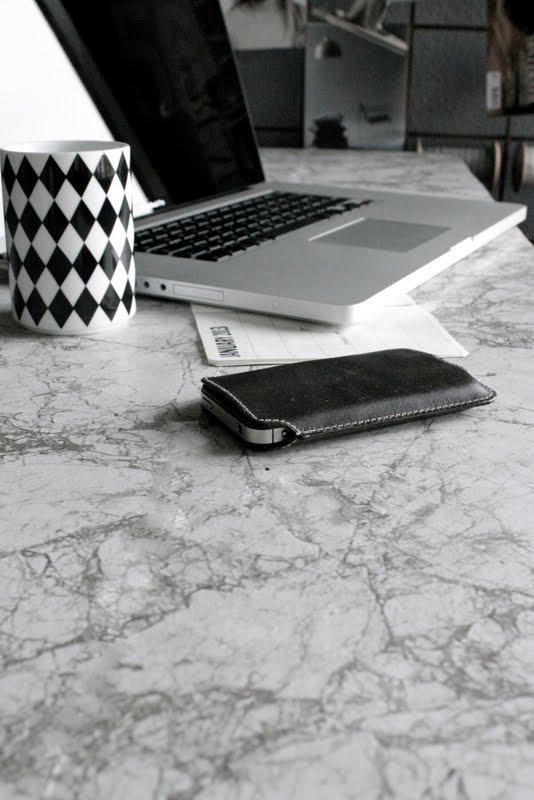 Just cut and glue and magically I have a whole new and different desk. I think the result is quite good. It is a good way to follow the marble trend without going out and invest in the real thing.
So what do you say – is my marble desktop approved?
Heidi