This year I have made a printed Christmas tree on one of our walls.
I have seen a lot of versions of these Christmas trees on Pinterest and I wanted to try it out myself. And I promise you that this is quite easy and fast done!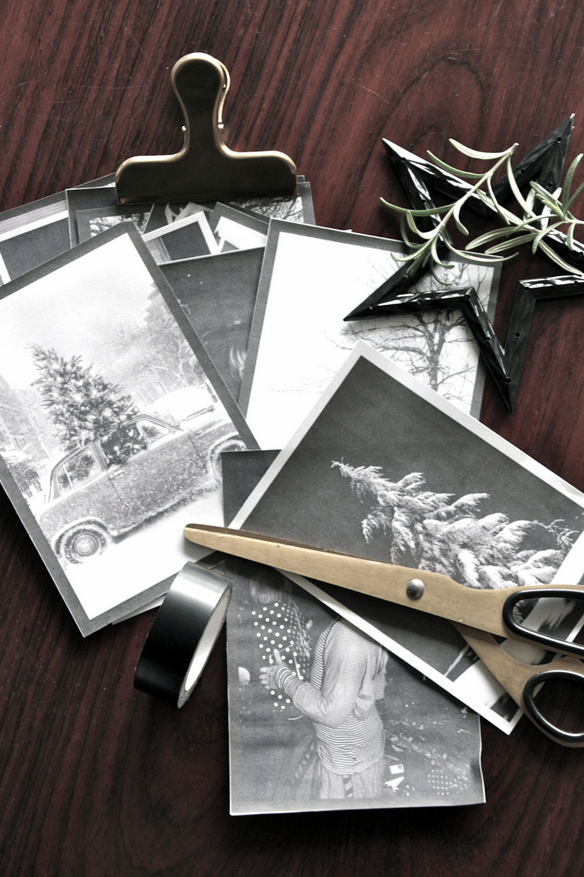 I searched Pinterest for some black and white photos of Christmas trees. I added a few personal Christmas pictures from a couple of years ago – this way the decoration gets a personal touch and the kids love to look back at their Christmas memories.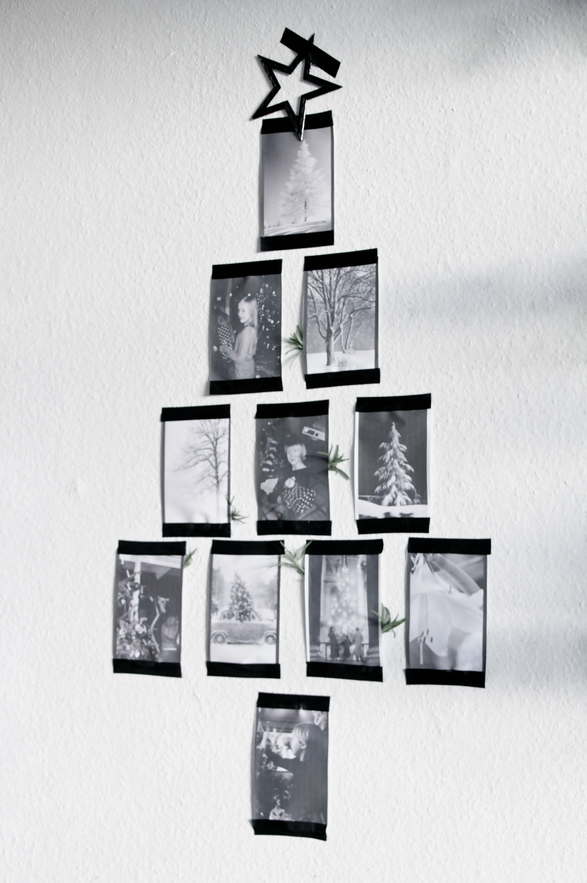 I printed 11 pictures in black and white on regular printer paper. An then cut and put it on the wall with black tape. I have added a few branches of rosemary to add a little green touch and a lovely smell 🙂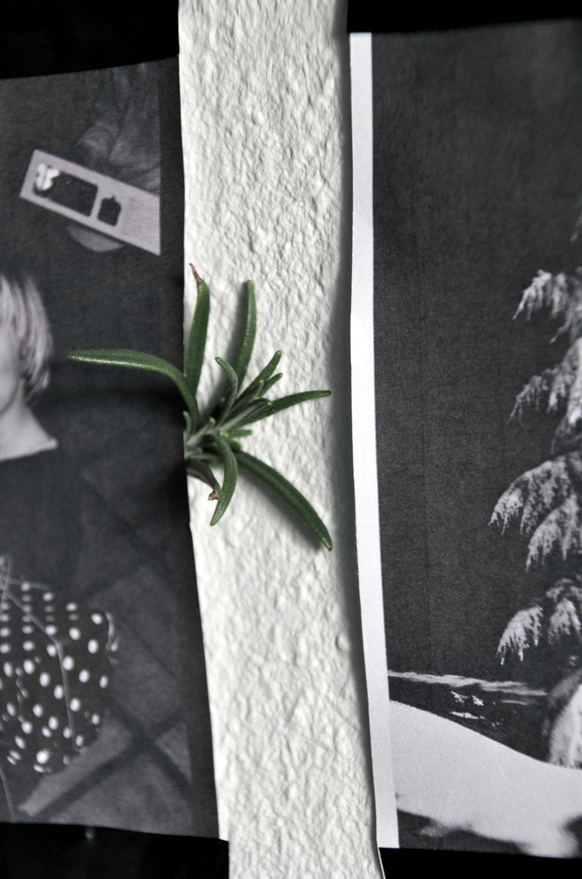 What do you think of it? Maybe you want to try it out yourself? If you do – good luck with it!
Heidi