I have fallen totally in love with these lovely pictures from Marimekko, styled by Lotta Agaton.
I love this simple, yet interesting, table setting – a great example on how to set a great autumn/winter table at home.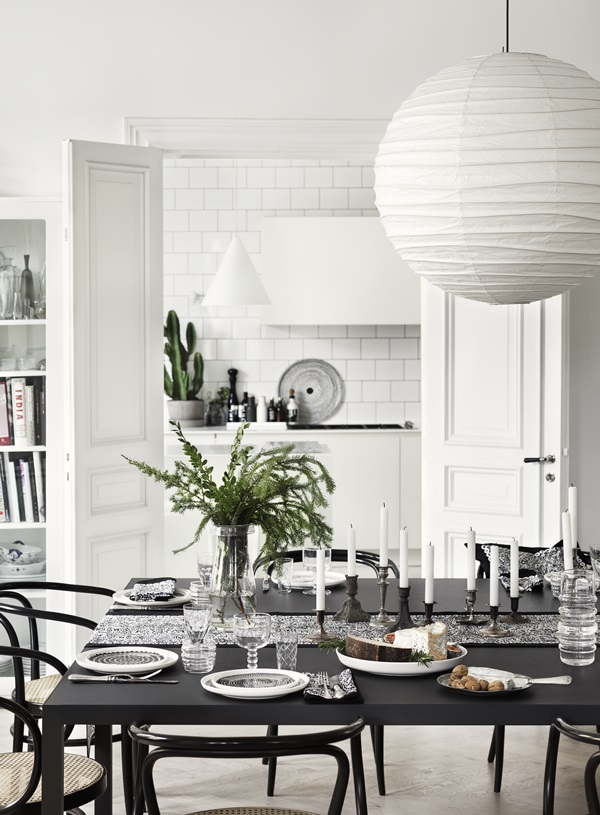 The beautiful patterns from Marimekko makes it a bit easier to set an interesting table scape, as they are so decorative in itself.
With a simple base and the patterns, you don't need that much else. The decoration here are a bunch of vintage candle sticks and some green branches in a big vase – simple as that, and yet so lovely!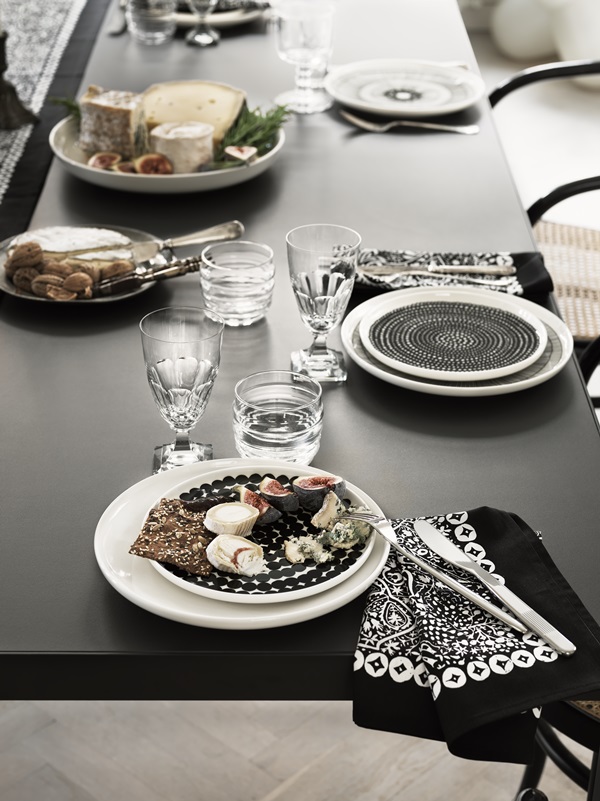 I have always been fascinated by Marimekko's history and their strong design traditions. As I browsed trough Marimekko's website for this blogpost, I came across their admirable values. And I thought I might mention some of them here 🙂
So here are some selected wise words from Marimekko to start the week with:
"Living, not pretending
People should always be themselves, living their own lives and not playacting for others. We at Marimekko have always sought – and found – the keys to a beautiful everyday life. We want to taste the authentic flavour of life, thus finding joy and intensity for the working day.
Fairness to everyone and everything
We at Marimekko are always fair to everyone and everything. We create products that bring people joy for a long time and cause the minimum of environmental impacts. For us, our word is our bond, and we also expect the same of all our partners.
Common sense
Marimekko creates clear products that do the job rather than complicated and fancy goods. People don't want to be surrounded by anything unnecessary. At Marimekko, we work like the company belonged to all of us. You need to reach for the heights, but plain common sense has to be applied often rather than occasionally. Empty wishful thinking should not be cultivated at work – or in life."
Read Marimekko's values in their full length here.
I think the above says a lot about what a company Marimekko is, and I am definitely a huge admirer. How about you?
Wish you all a great week!
Heidi