I thought I'd start the week of by dreaming a bit. About my dream kitchen, that is.
Ever since I saw the Vipp kitchen the first time, it has been on the top of my wish list for a new kitchen. An expensive wish, I know, and if the dream ever come true is rather doubtful… But dreaming is allowed, right?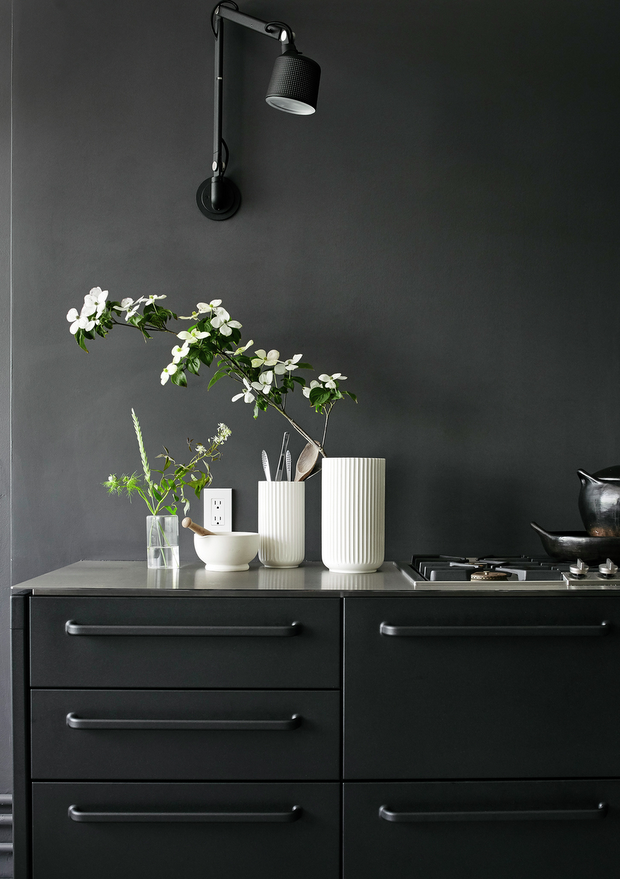 Vipp has just opened a brand new showroom in New York, and their kitchen is off course a big part of the showroom. I just love the black kitchen against the dark grey walls – doesn't it look great?
What I like about the Vipp kitchen is first of all the quality, but also the simplicity of the design. The Vipp kitchen is made from stainless steel and consists of three main components: Wall Module, Tall Module and a Kitchen Island. The modules are available in various sizes and can be assembled according to individual wishes and requirements.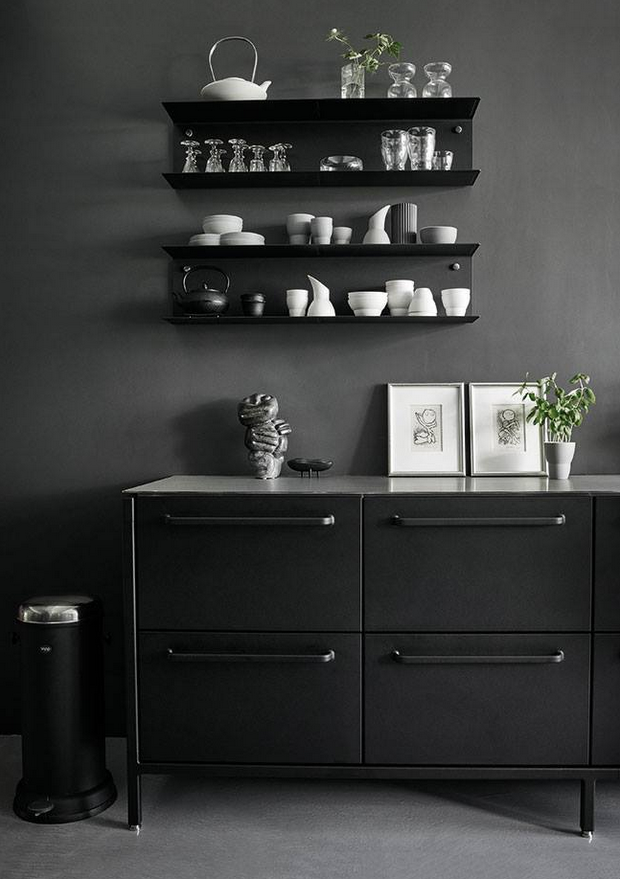 I have always had a weak spot for kitchens that presents themselves as a piece of furniture rather than "built-in-cupboards" (nothing wrong with those, though). And the Vipp kitchen is absolutely one of those "furniture"-kitchens, and it would just fit so nice into our home 😉
You can read more about the VIPP kitchen and also about the new NYC showroom at VIPP's website. Enjoy!
Do you have any kitchen dreams? Let me know, I would love to hear about them!
Have a great new week!
Heidi