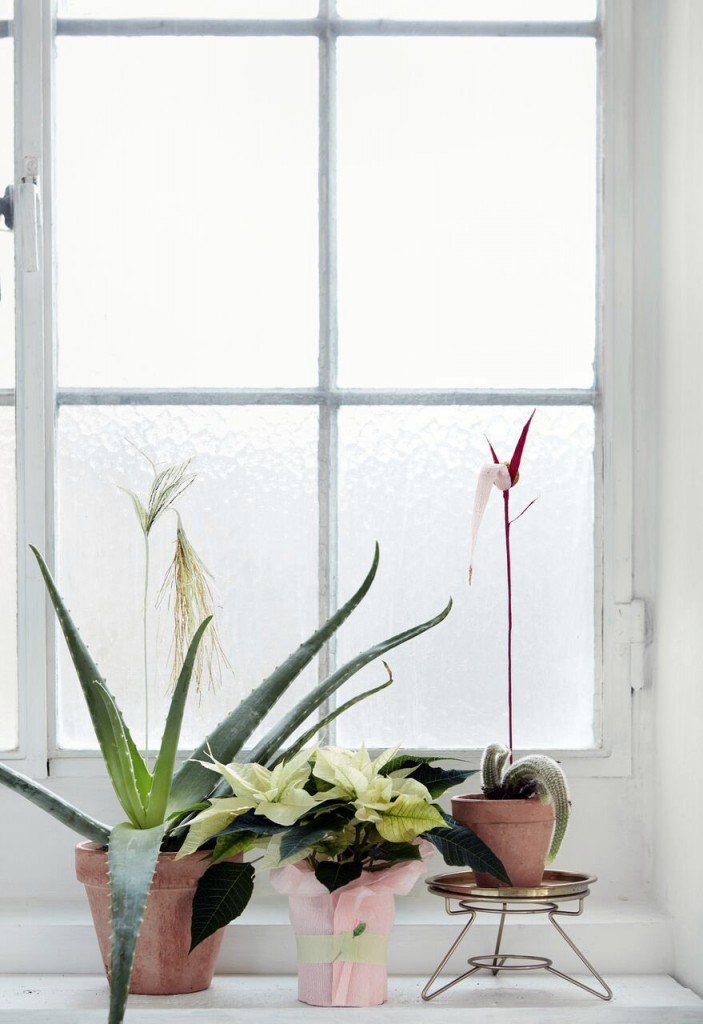 I think we all know the Christmas flower Poinsettia. Typically seen in red and maybe not the most trendy Christmas flower there is. Here in Denmark the Poinsettia is often called a "grandmother-flower" and you rarely see them in the trendsetting interior magazines and stores.
I have not been that fond of the Poinsettia, either. My mother and grandmother always had Poinsettias for Christmas and I guess I just got a bit bored with them. Too bad, as the flower is actually a quite beautiful one. It might just need a bit of updating.
Last week I joined this impressive Poinsettia event in Copenhagen. Floradania and Eckmann Studio hosted a convincing event with lots and lots of inspiration on how to use the Poinsettia in a new way. I was deeply impressed by all the breathtaking stylings with Poinsettias in all shapes and colors. Combined with cactus, silk flowers, vintage finds, modern design and fantastic handcraft, I think the flower looked better than it ever has done before.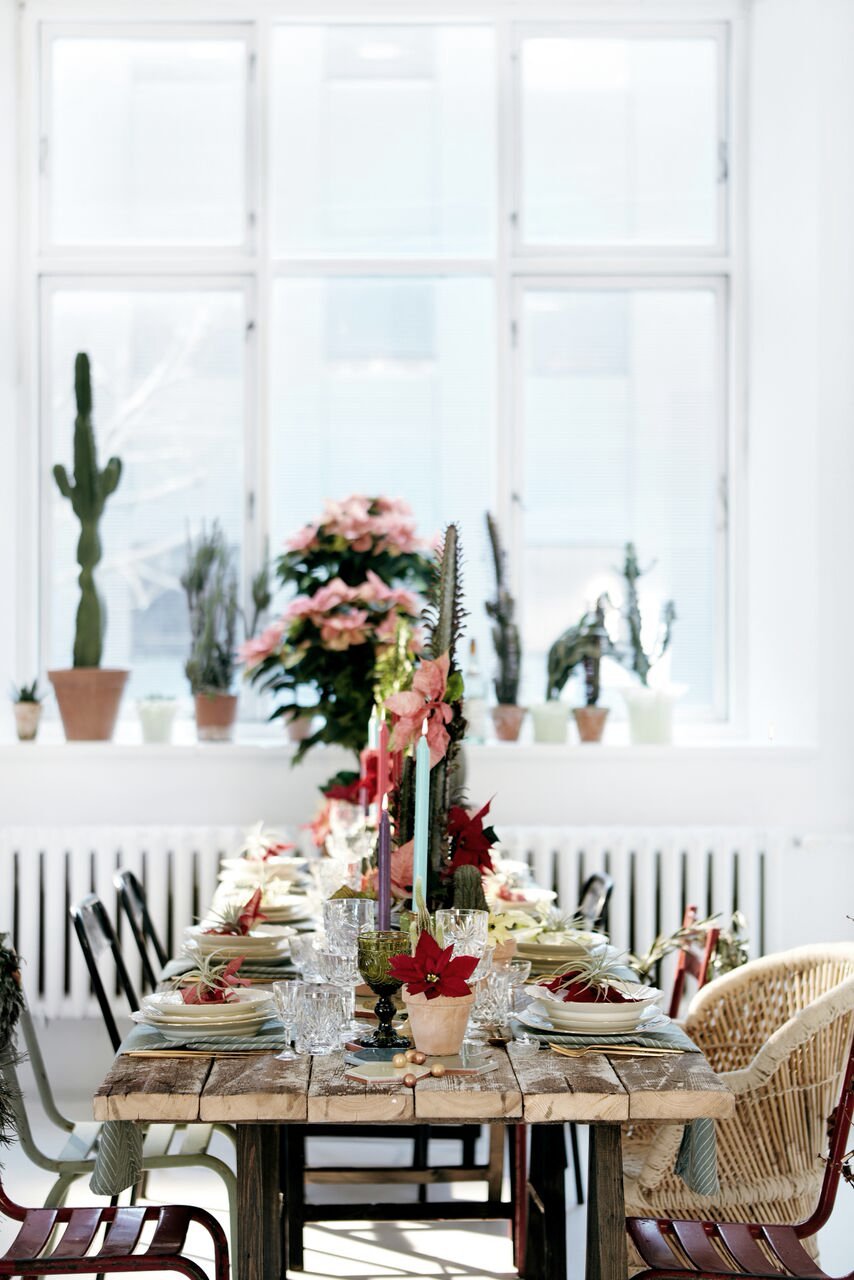 I was particularly impressed by this beautiful table setting done by A Table Story. As you can see the Poinsettia can be used as cut-off flower – both put in water but also without water.
Without water it will stay fresh for about 5 hours and in water it will stay fine for days. You just have to remember to put the cut end over a candlelight for a second after you have cut it, so the flower stops bleeding. Looks great, doesn't it!?
Well, I have to say the Poinsettia certainly has managed to climb itself back into my heart. And if you stop by Instagram you can see it has entered my home, too 😉
If you check out the hashtags #stjernetræf, #floradania, #poinsettia and #eckmannstudio on Instagram you will see a lot more photos from the event and beautiful inspiration on how to style the Poinsettia in new and creative ways. Enjoy!
Heidi