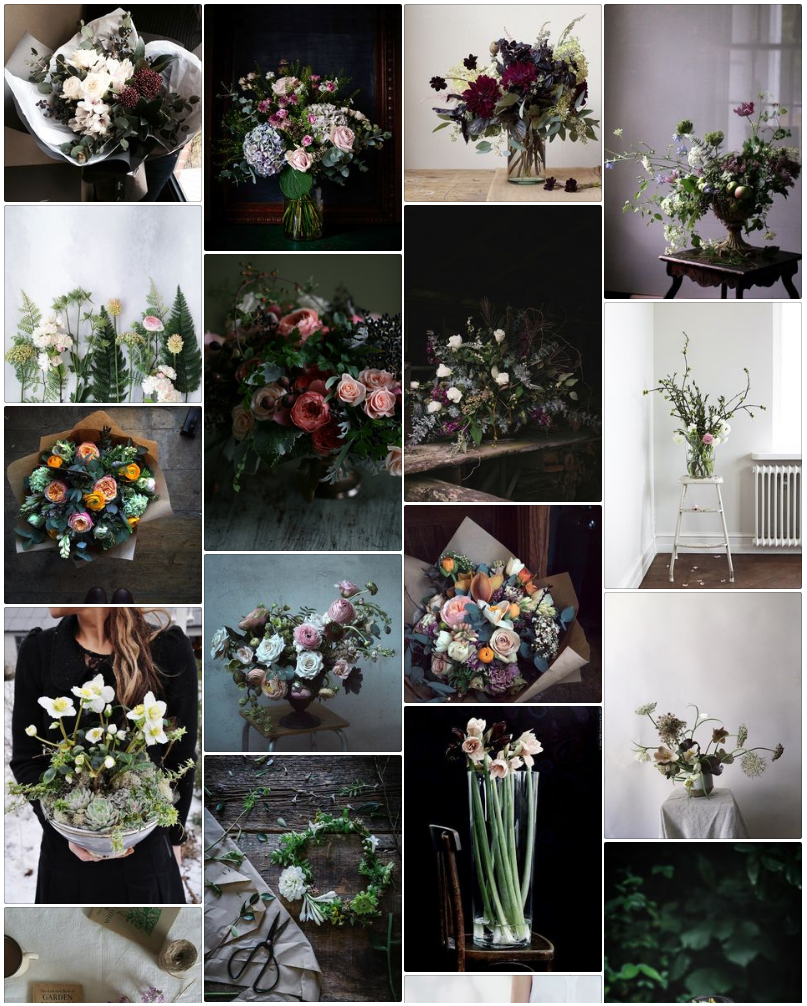 Brighten up with flowers
The last few days I have been pinning beautiful flower bouquets like crazy… With grey and dark weather and all the nice Christmas decoarations gone, I'm in need of some beautiful flowers to brighten up my days. I'm dreaming of large, voluminous bouquets in bright colours. I've been pinning all the photos above during the last week, and I love every single one of them. Nice, right?
Longing for spring
As I (or maybe most of us) usually do this time of the year, I'm longing for springtime and being able to pick flowers and branches outside in the garden and in the woods. Well, we have to be patient a while yet here in Denmark. In the meantime I'm very happy we got florists 😉 I try to have fresh flowers in a vase most of the time during the dark months, and it really helps setting a more cosy and warming atmosphere. It's not necessarily large colourful bouquets. A couple of beautiful roses or a nice bouquet of tulips also do the trick.
What's your flower trick here in the darker months and do you have any favourite winter flowers?
Enjoy your week, all!
Best wishes from Heidi