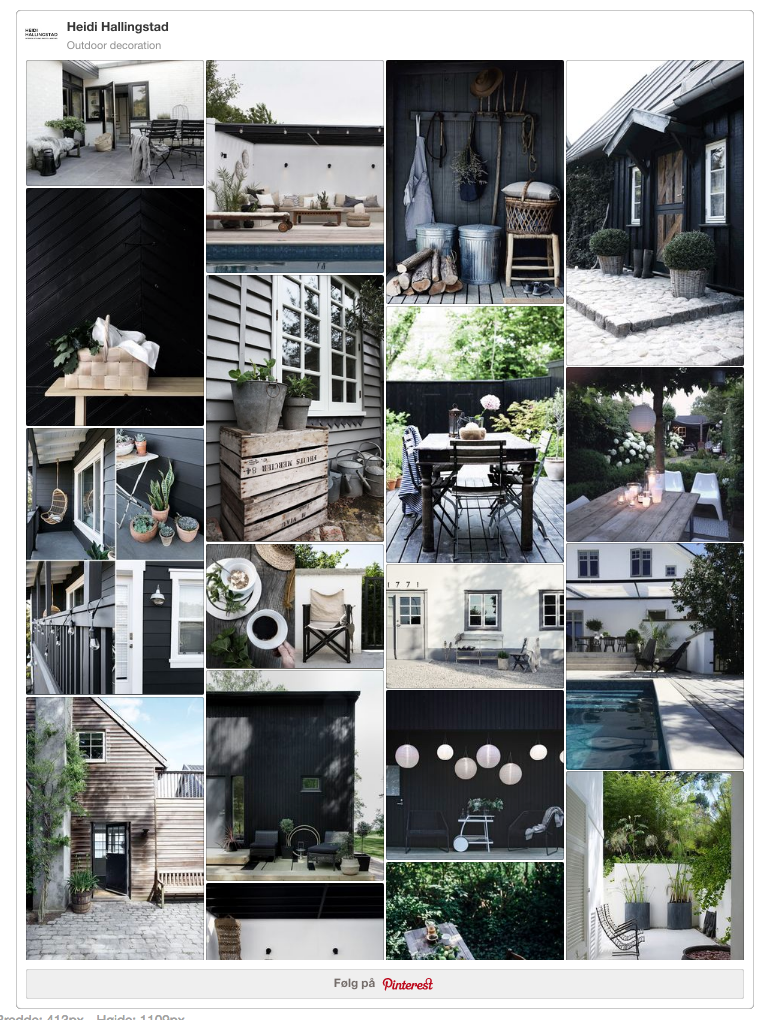 Spring, where are you?
It doesn't feel very springlike here in Denmark at the moment. Yesterday it snowed! And today it's not that much better. I'm freezing and the last thing I want to do is to go out and do gardening and decorate our outdoor spaces. We still miss a lot of details after a big renovation of our back yard last summer. So we actually need to get out there and get started… But it's so cold!! In the mean time I gather inspiration and try to motivate myself to get out there…
My "Outdoor decoration" board on Pinterest
As always I use Pinterest to get inspired and I always get happy when I have a look at the inspiration I have gathered. I mean, just have a look at the screenshot above – you can't help to get inspired, can you? You can off course have a better look at the photos by clicking at the screenshot – you will be forwarded to my board "Outdoor decoration" on Pinterest. I can also recommend to click on the photos once you reach Pinterest. You will then get forwarded to the source of the photo, and often a lot more inspiring photos from incredibly inspirational people! Have a try!
How is spring getting along in your part of the world? I sure hope the weather is better then here in Denmark 😉
Best wishes from Heidi