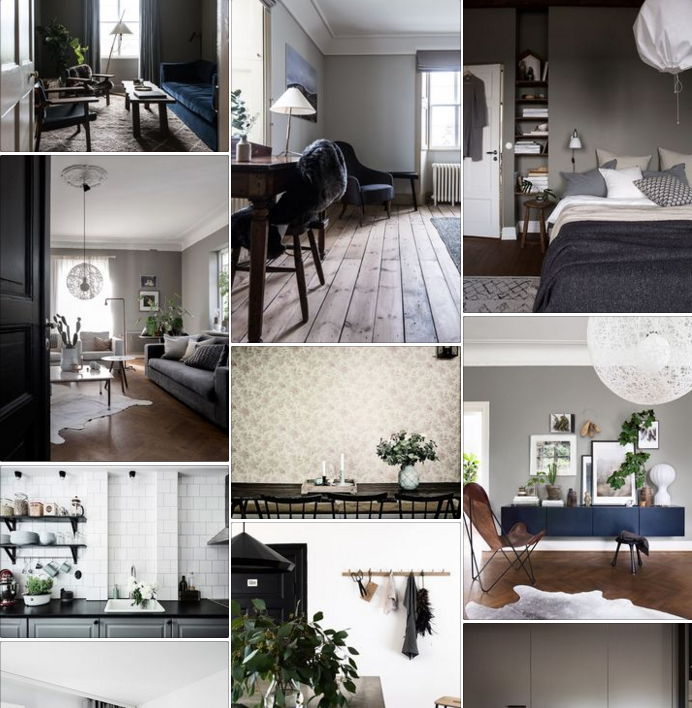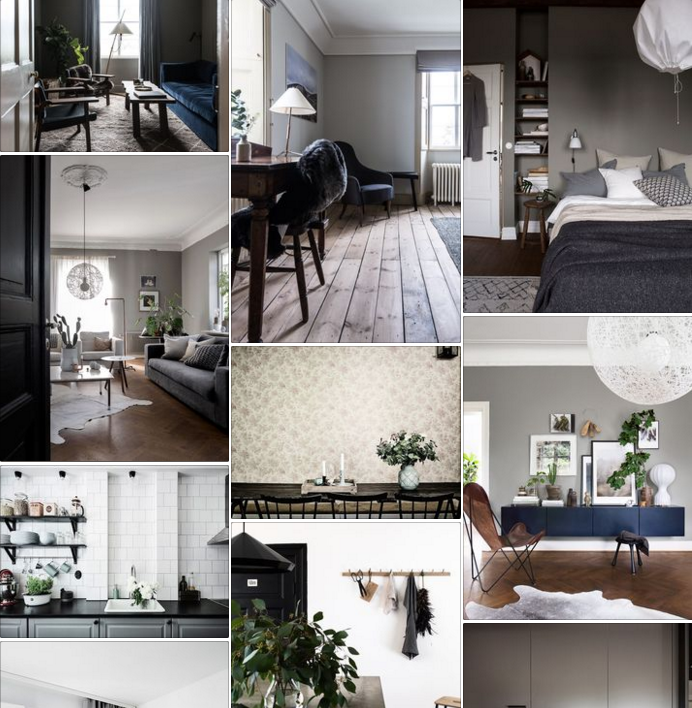 It's definitely time for some more Pinterest inspiration once again! It has been far too long since the last one.
Today I thought I'd present my favorite Pinterest board; "Dream Home". This is for sure my most used board. Whenever I see photos from a lovely home, I pin it here instantly. In that way I gather the home photos I want to take a closer look at later. I also get an overview of what kind of homes and environments that inspire me at the moment.
Right now I tend to be drawn to the more darker and "moody" homes. If you have a look at the photos you might understand why? The darker colors just make such a great atmosphere, right?
I love looking at these photos and dreaming of changes in my own home. The fact is, though, that I rarely make big changes in my own home. I'm quite satisfied with our home, even though there are lots of room for improvement… I actually think it's very important to have in mind that a "dream home" doesn't need to look perfect to be perfect (if you know what I mean…). So let's just enjoy our homes as they are! But a little dreaming and beautiful photos don't hurt, do they? 😉
Click at the board to see more and to see the original sources. Enjoy the inspiration!
Best wishes from Heidi