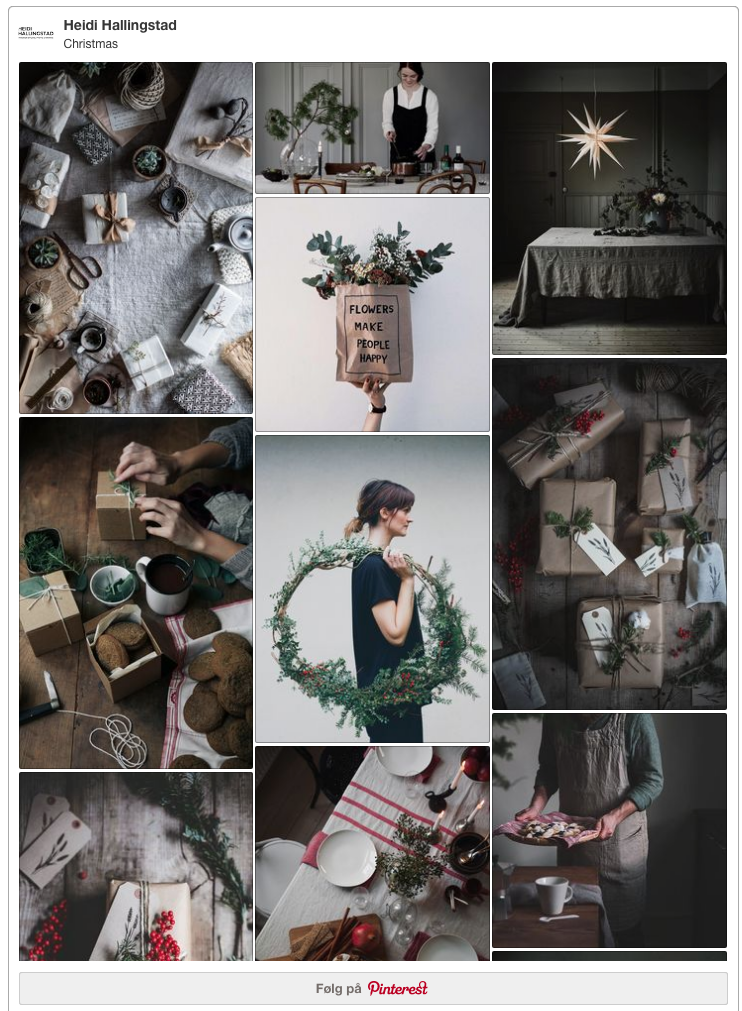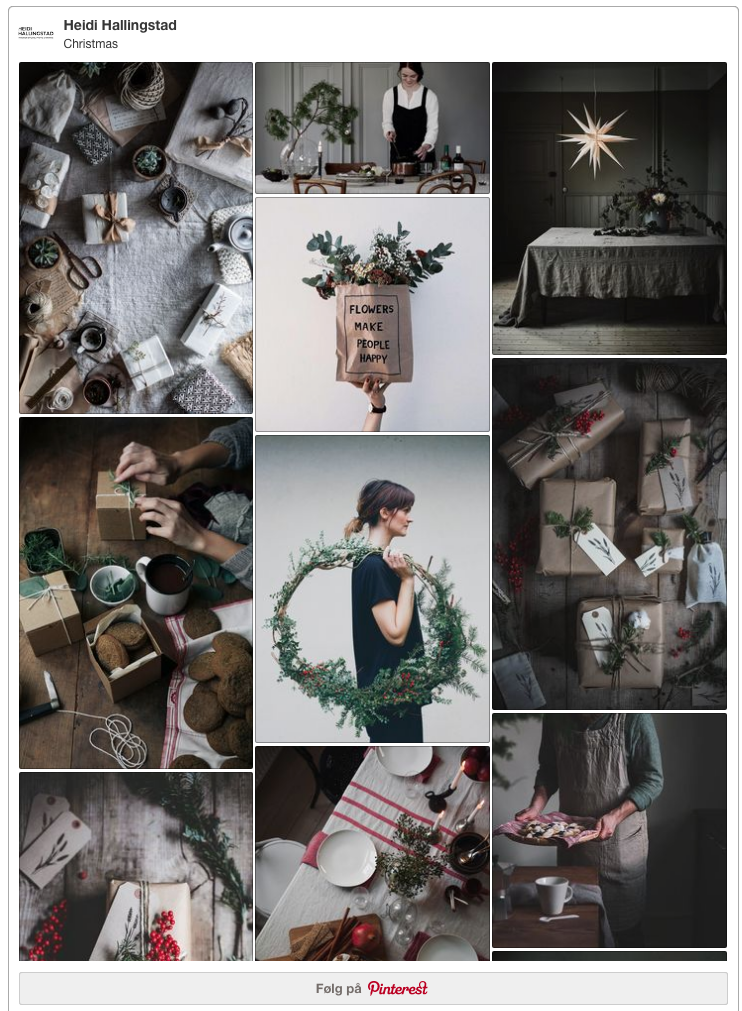 Christmas inspiration on Pinterest
I have a hard time getting the right Christmas feeling this year. I guess there are several reasons why, and none I want to bore you with… But I'm sure I will eventually find the Christmas feeling also this year, and hey, it's a few weeks away so I'm in no hurry, yet 😉 It helps looking at inspiration at Pinterest (as always!), and that is also why I would like to share my Christmas board on Pinterest with you. I guess there are others than me that could feel the same way?
In the mood for red
I'm actually in the mood for a more red Christmas than I'm used to. If you take a look at the screendump of the Pinterest board above, you can see elements of red. If anything could set me in the Christmas spirit this year, I guess it would be the colour red. Looks cosy and is just the right dose of traditional red Christmas, right? Anyway, I hope it will inspire you in your Christmas preparations, too. Just click on the photo above and you will be forwarded to my Christmas board on Pinterest, and also see the different sources of the photos. Enjoy!
Hopefully I will show you more Christmas inspiration here on the blog soon – I sure will try to!
Have a great week!
Best wishes from Heidi