More new interior cravings keeps turning up and my wish list keeps getting longer 😉
Here are some of the things I absolutely wouldn't mind having in my home right now!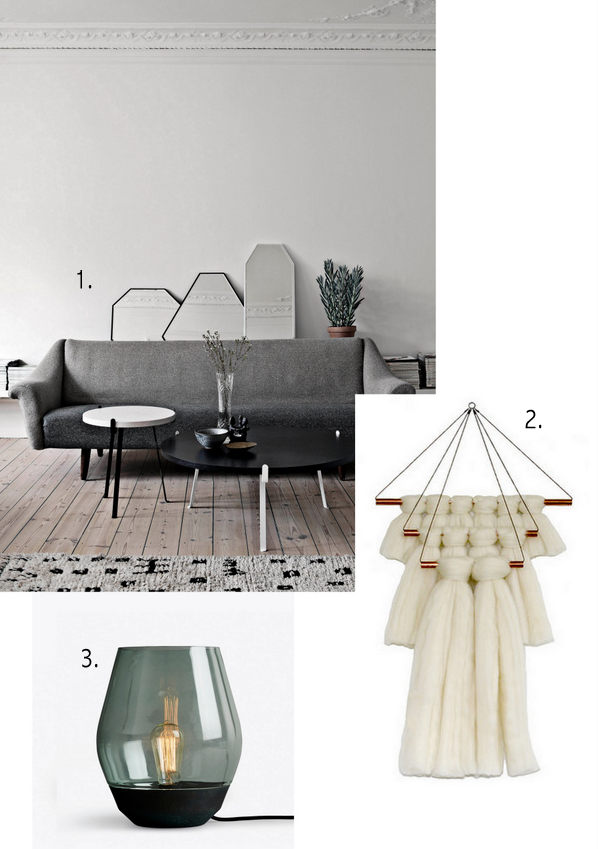 1. I have had a crush on these mirrors from Novel Cabinet Makers since the first time I saw them. Simple and beautiful!
2. I liked the blue wallhanging from Elkeland, but this white one is even better – handmade of 100% merino wool and copper.
3. New Works (former Nevvvorks) has relaunched and presented a great line of new designs – I fell in love with the Bowl Tabellamp designed by Knut Benik Humlevik.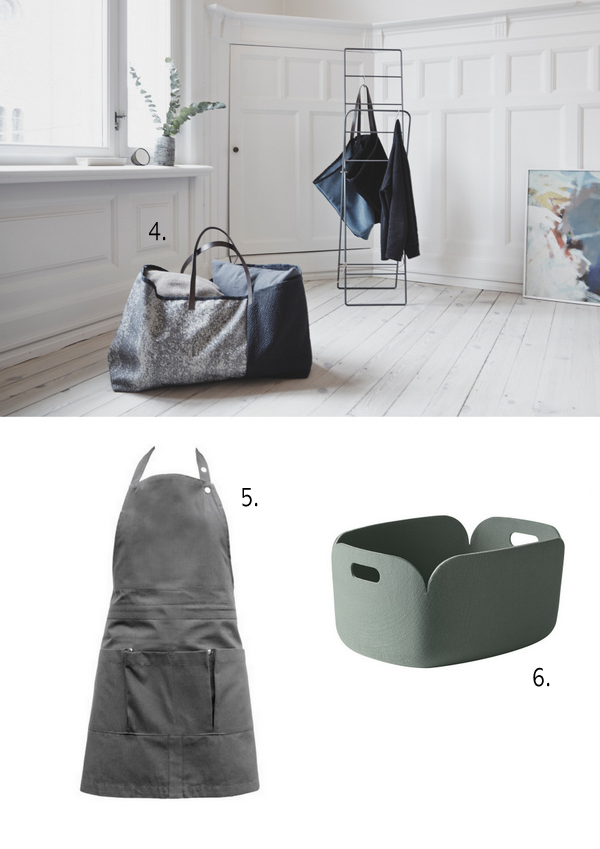 5. The bag every blogger is talking about – including me!! I love the idea behind and the look of the Limited Bag from Herman CPH, made of fabric leftovers from Kvadrat.
6. I am not the big gardener, but I definitely need this great and practical Garden Apron from The Organic Company 😉
7. The Restore Storage Basket from Muuto is not new but I love this new dusty green color.
Any favorites? And have you seen the interior cravings I posted last week?
Have a great weekend, everyone!
Heidi