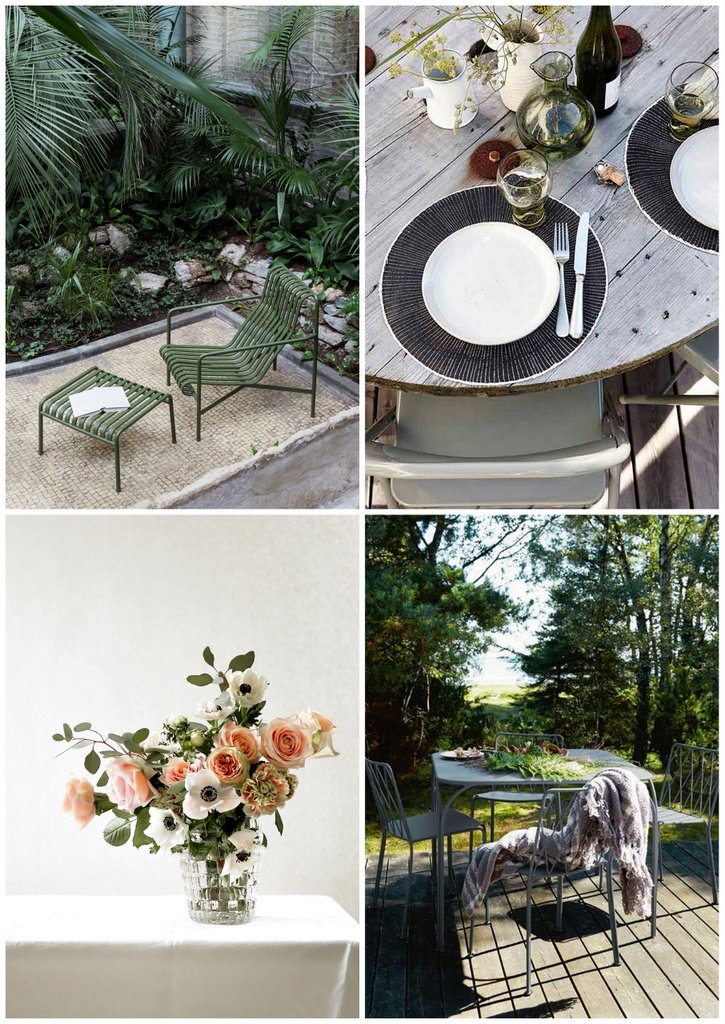 Longing for lighter and brighter times? I do! I wish the spring soon arrives for good and not just in small glimpses here and there.
Suddenly it's here, I know, and then we soon forget the cold and grey weather. At least it's grey and wet here in Denmark, I off course don't know how the situation is where ever you are in the world 😉 I sure hope it's better!
Anyway, I thought I brighten both yours and my day with a moodboard today – always a little comfort, isn't it?
Right now I can't get enough of pictures of outdoor life and beautiful spring and summer flowers. Maybe not a surprise? Green is my favorite color right now as you might have guessed when you looked at the moodboard. I'm a little bit in love with the new garden furnitures from HAY, seen in the top left photo. The green color is just perfect!
The 3 other pictures are from House Doctor, Edblad and Fermob, and they make me all longing for summertime even more.
If you want more spring and summer inspiration, have a stop by my Pinterest – there are lots of lovely inspirational photos!
Have a great day!
Best wishes from Heidi