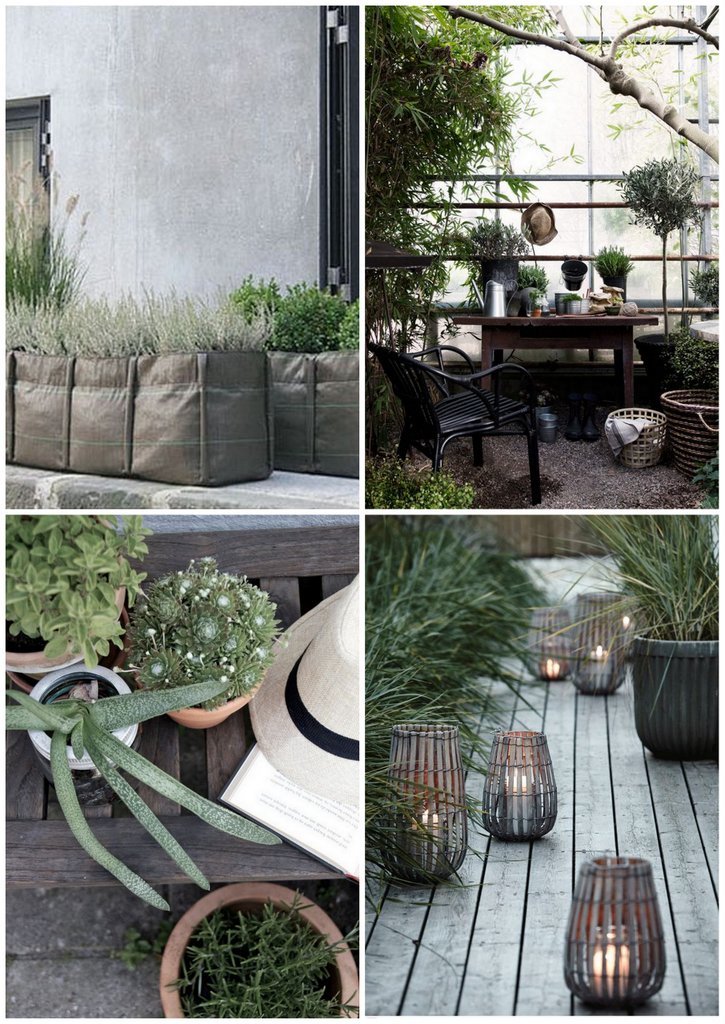 Somehow my blogposts lately tend to all being about outdoor- and garden life. Well, it's the season, no doubt, and I'm sorry if I repeat myself… I love this time of the year, and everything about it!
As I wrote last week, I am not the most eager gardener. I love green surroundings and flowers, but I kind of don't have the patient to do a lot of gardening – or maybe I'm just to lazy 😉 I hate weeds – or more correct, I hate removing it! But I love my garden and our outdoor spaces. They are far from perfect and weed-free, but perfectly enjoyable! Especially in this lovely weather we are having just now in Denmark – what a fantastic start of the summer. May the next couple of months be exactly like this 😉
Well, enough about my gardening skills… I just wanted to pop by and show you a little garden moodboard – love the style in these pictures above. Picture no. 3 is actually a little corner in my own backyard, so as you can see this is "my style" when it comes to our outdoor spaces. Picture no. 1 is from Bacsac and shows their lovely, evironmental friendly plant bags. Picture no. 2 is from IKEA Livet Hemma and are styled by the ever to talented Daniella Witte. The last picture is from House Doctor and shows their beautiful garden lanterns perfectly setting the late summer evening mood on the terrace.
You can also find all these lovely pictures in my Pinterest board – along side with many other very inspiring pictures, off course 🙂
Now, I'm back to my gardening!
Have a fab new week!
Best wishes from Heidi