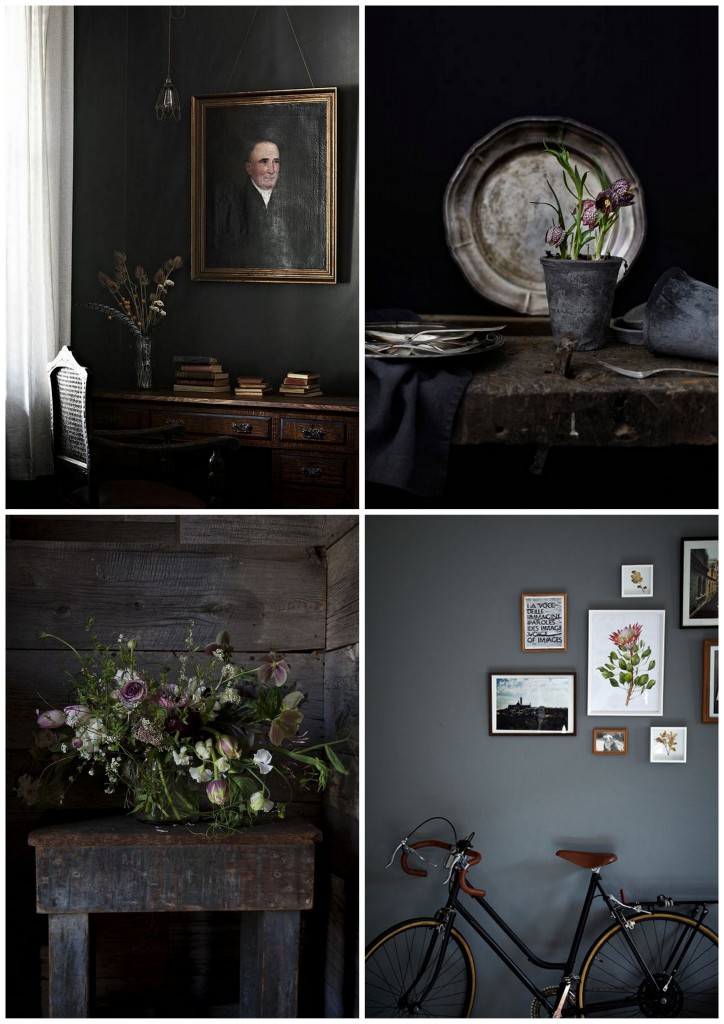 As I wrote in my earlier blog post, there will be some changes here at the blog. The blog will change focus, and in the future be more about still life styling and photo and not so much about home interior and product news.
The changes will appear gradually and in the end I hope I can present for you a blog filled with lots and lots of styling tips and inspiration as well as some basic photo tips. I sure hope you will follow me on this journey!
One of the things there will be much more of in the future is moodboard inspiration. I use Pinterest on a daily basis, and Pinterest is an essential tool in my work. I have never showed you very much from Pinterest here at the blog, though. That will change now, and I will try to give you a peak of how I use Pinterest and how I get inspired by using moodboards made with the photos I pin on Pinterest.
I make moodboards all the time – love the process and how it boosts my creativity and actually helps my creative mind to keep on track and not be "overheated" 😉
The moodboards I make is often filled with some more photos than the one above, but I also love the more simple moodboards as this one. This one shows textures, colors and props that I personally am very inspired by right now. I have called the moodboard "Dark flower" and that pretty much sums it up. I love the dark textures as a contrast to the fine and delicate flowers – so beautiful. Silverplates, vintage portraits and and vintage looking bikes are also details I'm drawn to at the moment – looks so nice in a photo and adds some great history to the stylings.
If you want to see more stylings and photos as the ones in this moodboard, just have a look at my Pinterest board!
I hope this is something that might inspire you, too. Please let me know if it does 🙂
Best wishes from Heidi
—————————————