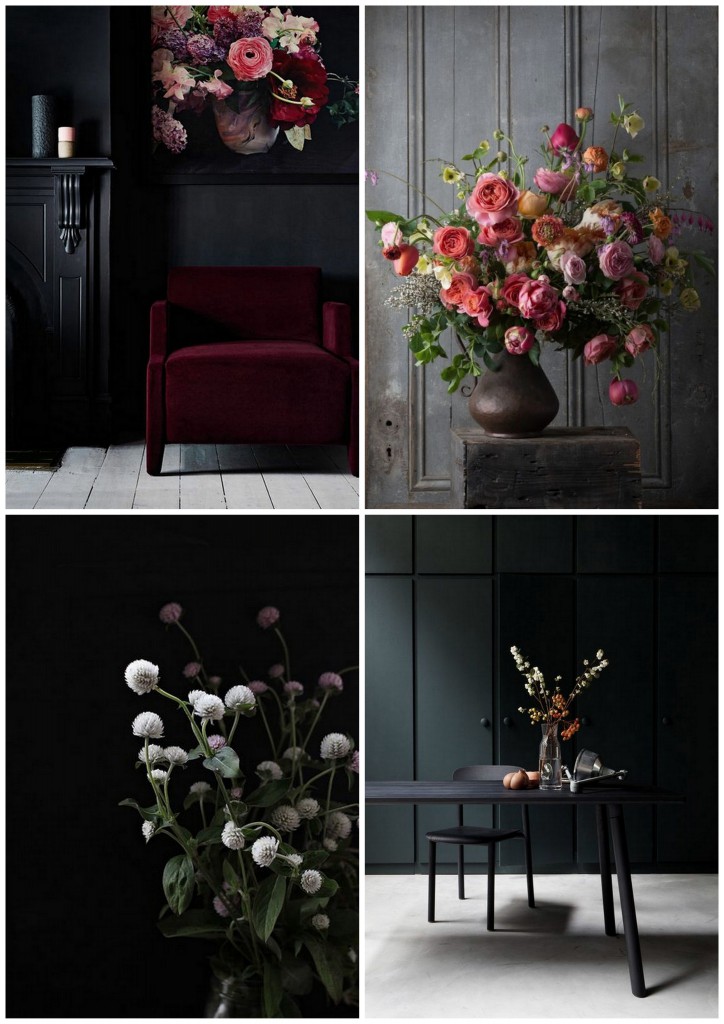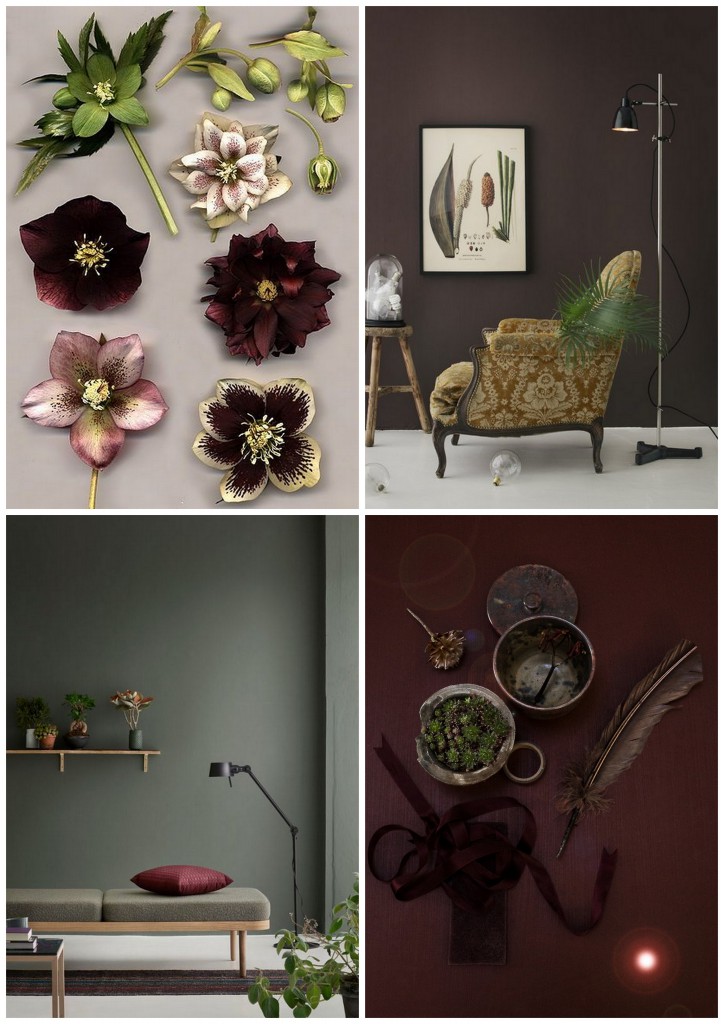 The weekend probably will be filled with a bit of romance. Valentines Day is coming up, and in many countries also Mother's Day (not here in Denmark, though…). So this should be a romantic weekend, right?
Well, in the spirit of romance, todays moodboard are a bit inspired by the romantic colors and beautiful  flowers. I just love this deep red color and we will see a lot of it this spring. Together with dusty green it looks amazing, doesn't it?
It's actually two moodboards – in the first one I am fascinated by the dark colors as a contrast to the beautiful flowers (as I also was in the last moodboard I showed you). And have a look at the lightning in the 1st and 4th picture – so lovely!
The second moodboard shows the deep red color in all its glory. Love the stylings done by Eckmann Studio for Kemikaze in the 2nd picture, the styling done by Laura Scheuer Trøstrup/The Sweet Spot for ByKlipKlap (gotta love that daybed!) in the 3rd picture and the lovely styling by Daniella Witte in the 4th picture. So inspiring all of them!
I also get a bit spring feeling looking at these moodboards. I'm not the one that use too many colors in my stylings and in my home, but a splash of color as we approach the spring months is never wrong. I guess here in the Nordic countries we just need some color to wake us up after all those grey and dark months 😉 At least I do, I think!
I hope you all get the best weekend – romance or not! Enjoy 🙂
Best wishes from Heidi
———————————————————–
Sources (links in my Pinterest board):