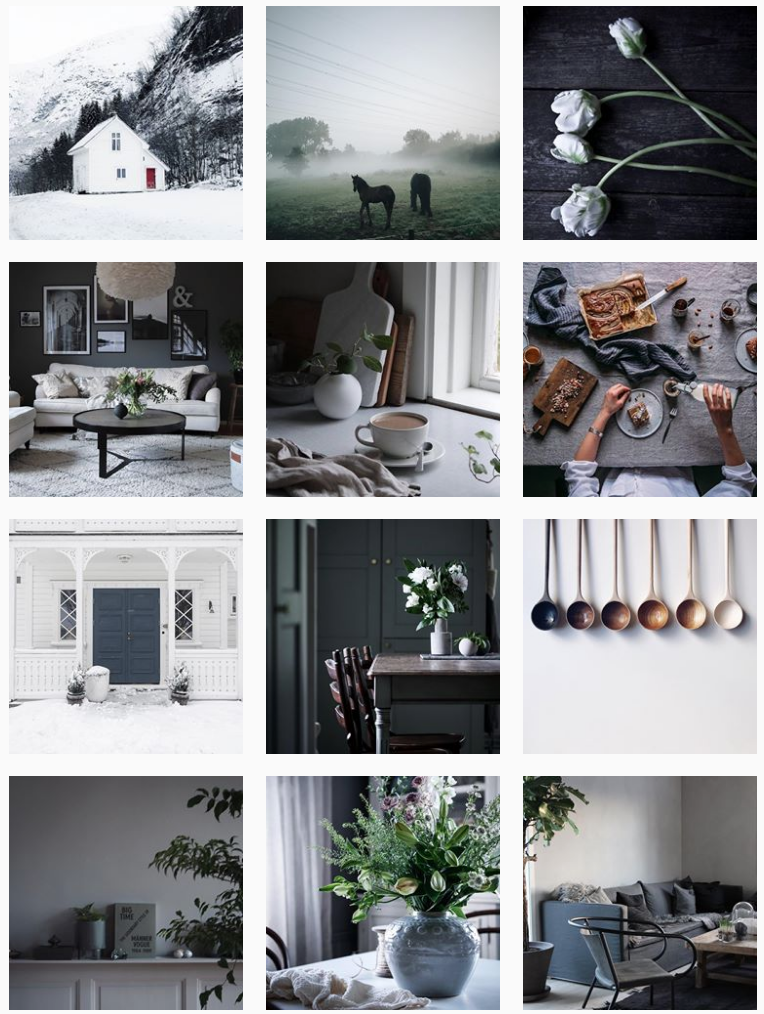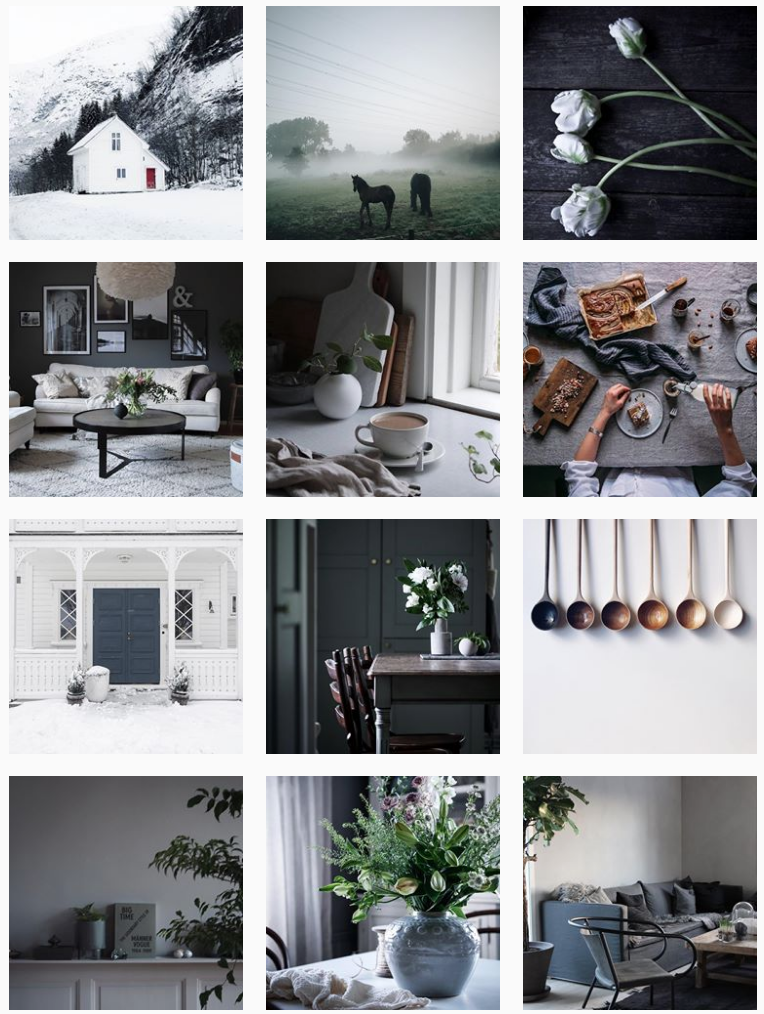 New series: Instagram savings
It's time for a new serie here on the blog. I have to admit that Instagram takes up most of my time and energy at the moment. That doesn't mean that I treasure the blog less, but the days only have limited hours, you know… ;). Anyway, I thought I would share more of my Instagram "life" with you here on the blog, as it's my main source of inspiration at the moment. After Instagram introduced savings, I use Instagram kind of like a pin board. I save the photos that inspire me the most. And why not share them with you?
Winter mood and hints for spring
It's turning out to be a long and cold winter, and that makes its mark on Instagram, too! We haven't had that much snow in Denmark, but I'm looking at all the beautiful snowy pictures from my homecountry Norway, with envy. Such lovely white and snowy landscapes! The cold outside makes it even better to look at photos of cosy interiors, don't you think? The moodboard features several of my favourite Instagram feeds. You can have a look for yourself by clicking the links under the photo. You're in for a treat, I promise you – enjoy! Remember to stop by my feed to – @heidi_hallingstad, btw 😉 See you there!
I will be back with more savings soon! Have a great evening!
Best wishes from Heidi