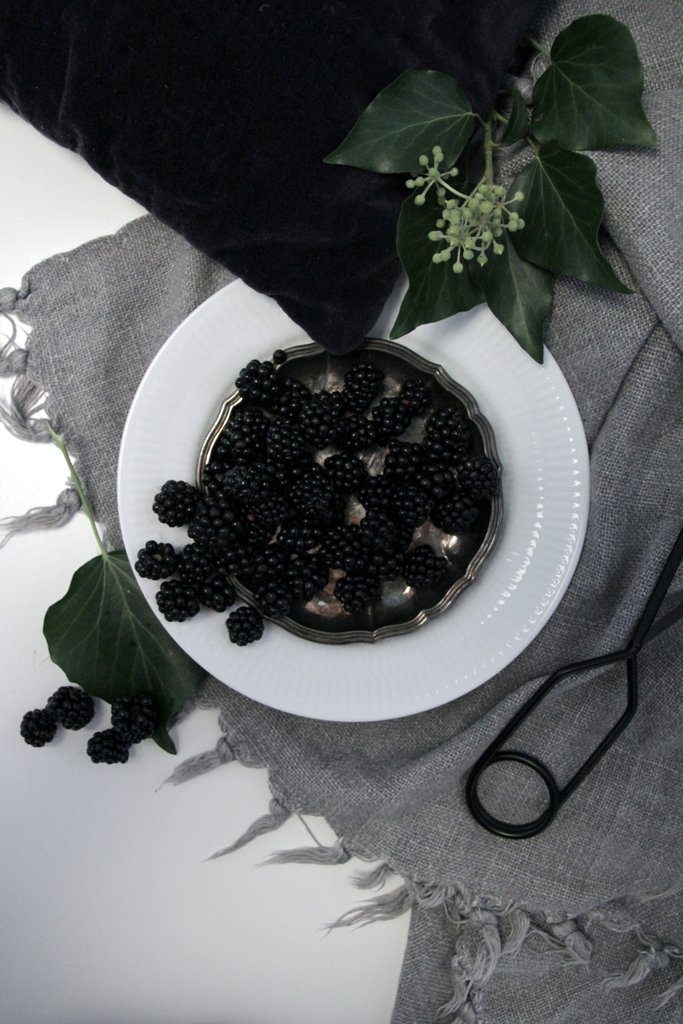 It's no secret that I love moodboards, and I do make a lot of them! Entering the fall season means a lot of inspiration inputs, as you can see from my previous post (where I keep pinning, btw). I feel like structuring it a bit and make my own way in all that inspiration – narrow it down and adjust it to my own style in a way.
This is not a typical moodboard, but a more rough one showing my favorite textures and colors this fall. I can't help it but after seeing a lot (like A LOT!) blue velvet in the past few weeks, I'm hooked. It's so beautiful and I just want to fill my home with lots and lots of blue velvet 😉 The fine grey colors will never be boring for me, and they will follow me during this fall also.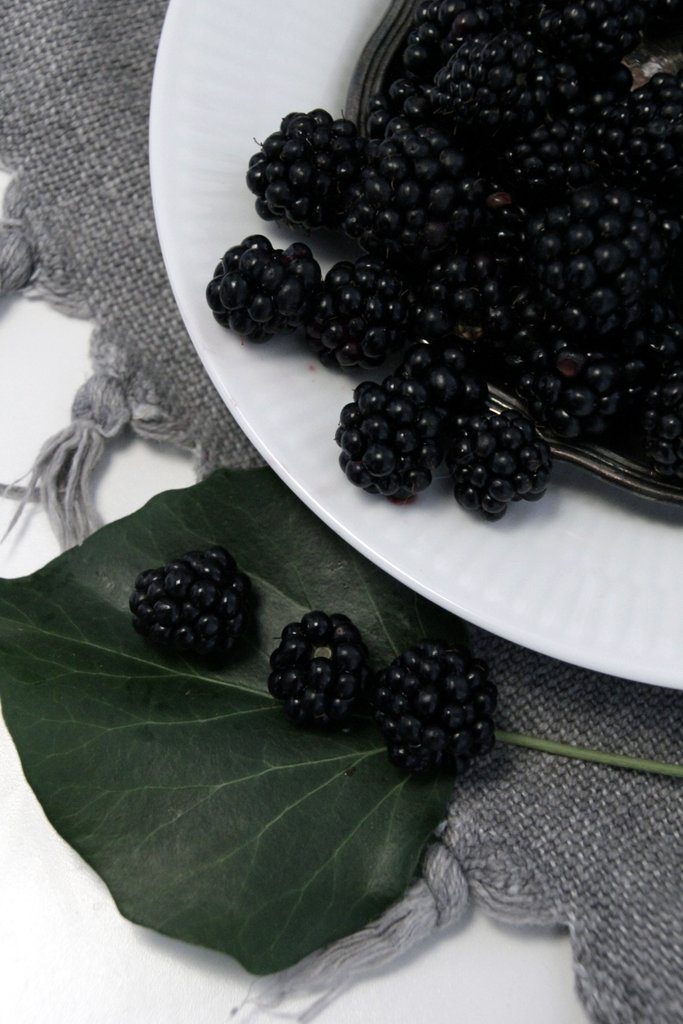 Our garden is filled with blackberries and this dark blue/purple and almost black color is so incredibly beautiful and inspiring. Just want to keep the blackberries as decoration but I'll guess I have to settle with these photos 😉
Well, this is what inspires me this fall and I hope it will inspire you a bit, too!
I don't quite feel it's fall yet, though. The summer has decided to return for a few days, and that's just perfect timing. My youngest is turning 8 years tomorrow and I'm really looking forward to throw him a garden party this weekend. So I'm keeping my fingers crossed for the sun to keep shining!
Have a great day!
Best wishes from Heidi