Surfing the internet for Christmas inspiration can be rather overwhelming these days and I can't help to think that it might cause a little bit of stress here and there. I do this for a living and even I can get a bit stressed out by all the perfectly decorated Christmas homes out there, the perfect gift wrappings and the perfect baking-cookies-with-kids pictures.
I get a lot of inspiration form these kind of pictures both in magazines and on blogs/Instagram, and you might even get the impression that my Christmas home is one of those perfectly decorated ones. But this is far from the reality, believe me!
As I wrote earlier in the post "Christmas craziness" I believe in lowering the expectations and just enjoying the Christmas month a bit more. That actually means that far from everything is "picture-perfect" and that is quite all right!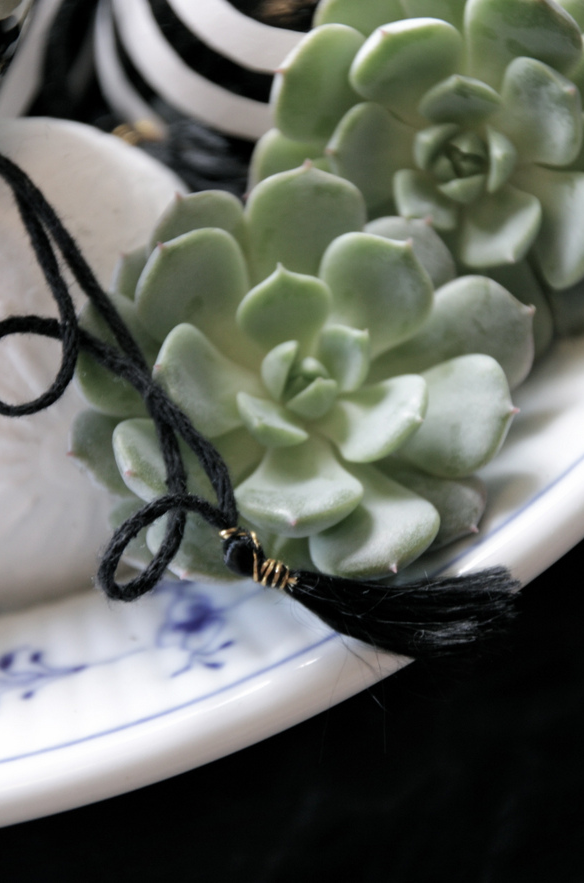 My home is filled with (along with all the daily mess…) easy Christmas decorations made by me and a lot of decorations made by the kids.
The one in the picture is made by me and took about 10 minutes to make. The golden star and the Christmas ball ornaments are waiting for the Christmas tree and in the mean time they decorate in an old soup bowl from Royal Copenhagen. I have added a few succulents and some beautiful stars made by a friend of mine. And there you go – an easy and decorative Christmas decoration!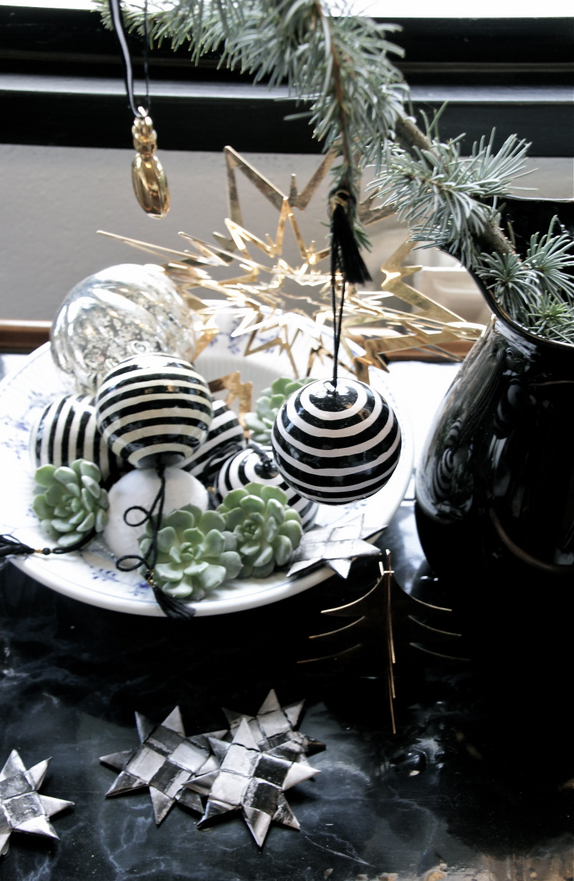 I truly hope you are enjoying December so far and don't find yourself stressed out by a long lists of "have-to-do"s.
Remember that lists always can be revised 😉
Have a nice week!
Heidi
Leave a comment – it will make be happy 🙂