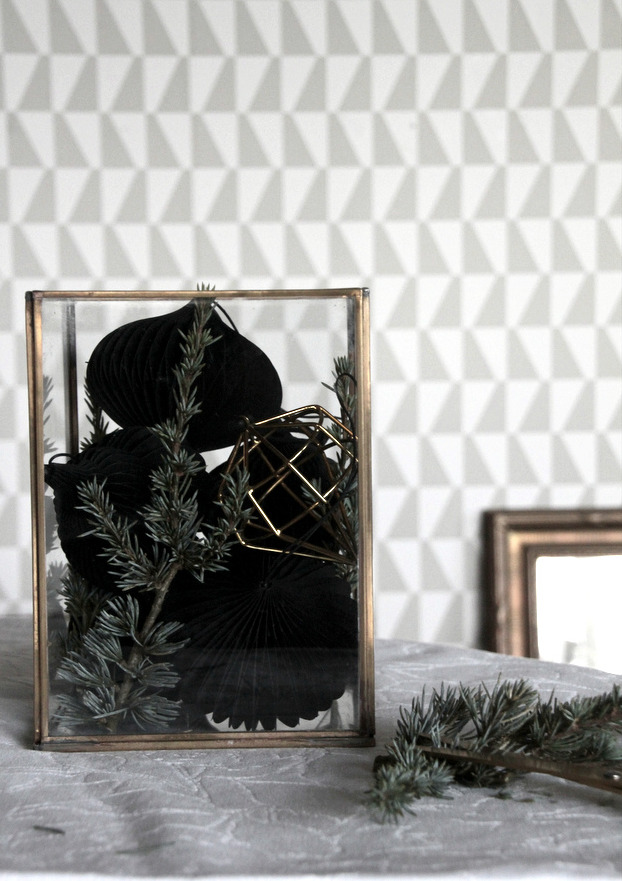 Yesterday on Instagram, I promised to show you an easy Christmas decoration. And here it is! I made it in 5 minutes yesterday, so it doesn't need to take much of your time to make small decorations for your home.
I have used a glass hurricane, but this can also be done with a big vase or a nice bowl. Fill it with your favorite Christmas ornaments and some green branches and your done! Easy-peasy 😉
I have filled the glass hurricane with paper ornaments from Nordstjerne and a single brass diamond from Louise Roe. It could just as well have been some of my favorite Christmas balls. I made one with those last year – have a look on how that turned out in the post "Easy decoration" from last year.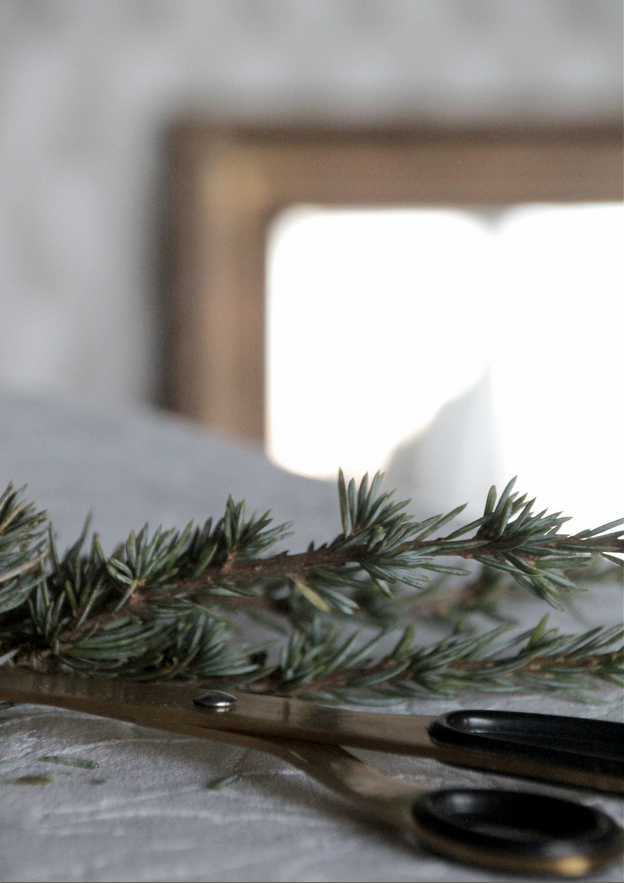 I love decorations that doesn't take to long to make. When I was young I could sit hours and hours making Christmas decorations. After I got kids, those easy decorations have become a favorite of mine. The time is limited, simple as that. Now the kids are getting bigger though, so maybe I will get back to those time consuming ones – let's see 😉
I still haven't got the advent decoration ready for the upcoming Sunday… Have you? I have a feeling I will use my Heima candleholder this year as well – also an easy version I have gotten quite fond of over the years. In the post "Advent" you can have a look at how that turned out last year.
So as you can see, I'm a fan of easy decorations done in a few. How about you? I would love to hear about it 🙂
And to my American readers: Happy Thanksgiving!
Heidi