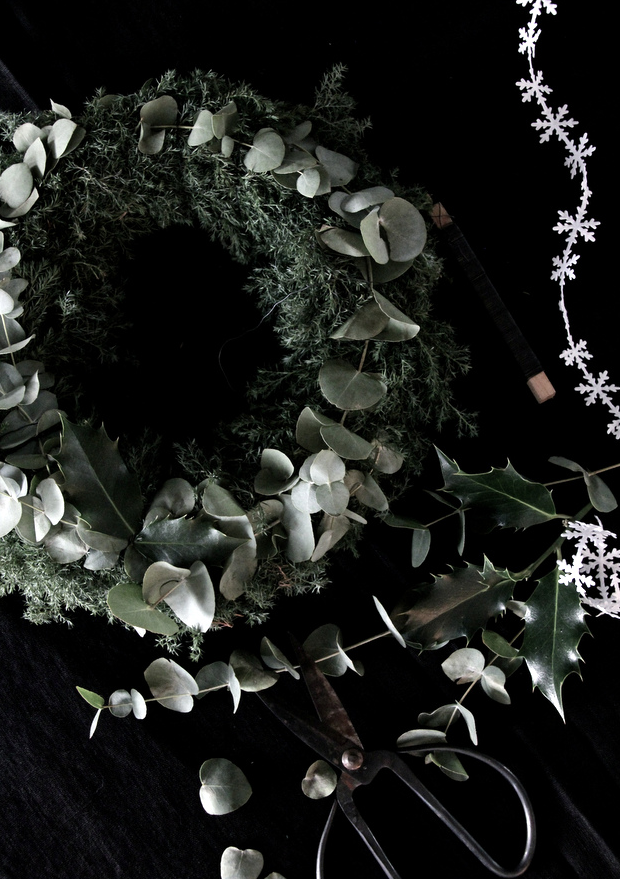 I was writing earlier about making wreaths for Christmas this year. Well, I have made one, but I have kind of cheated a bit… If you are making a big and solid wreath from scratch, it takes a lot of time. I don't mind, really, but sometimes it is just more convenient to take some shortcuts.
The easiest version is letting your florist make one for you – highly recommendable, actually! I went with something in between this year – not all homemade but not a ready-to-go wreath from the florist, either.
In most supermarkets here in Denmark you can buy wreaths with the green branches all ready wrapped around it. I bought one of those, and then added a couple of things to make it a bit more festive and personal.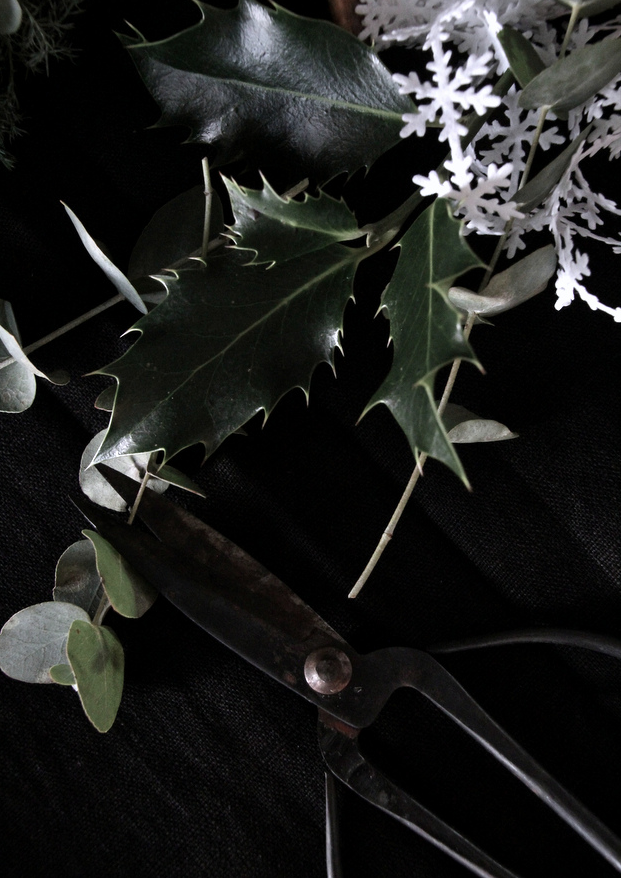 I have a weakness for eucalyptus and therefor I wanted to ad some to the wreath. The eucalyptus is attached with string that is wrapped all around the wreath.
In the end I also attached some holly as a contrast to the more grey and matt eucalyptus leaves. The holly leaves are so shiny and with this deep green color we highly associate with Christmas.
And that's it! You can see how it turned out in the end over at Instagram – hope you like it 😉
I could also have added some Christmas ornaments or some berries to make more contrast, but I decided to keep it green and simple this time. Maybe I will ad some red or white berries when we get closer to Christmas – let's see.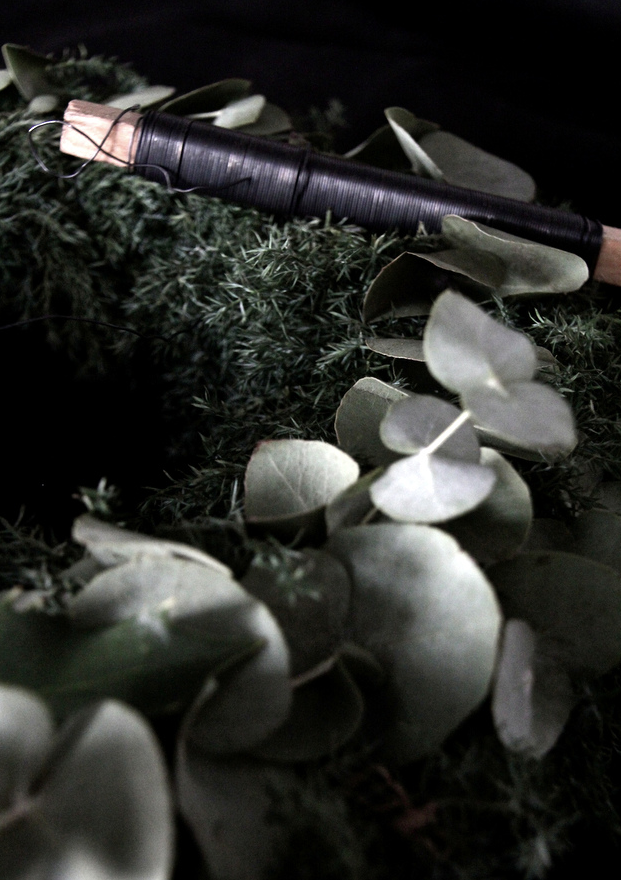 The wreath is now places on our front door, and will hopefully stay fresh and beautiful until the Christmas days.
Do you have wreaths in your home for Christmas? Homemade or bought? I would love to hear about your decoration plans for Christmas and I also hope that you can find some inspiration here at my blog 🙂
Have a nice new week – tomorrow it's December!!
Heidi