Hashtag love: #adoremycupofcoffee
It's about time with some more hashtag love, don't you think? This time I'm recommending a tag for all those lovely cups of coffee out there, namely #adoremycupofcoffee. I think it was last fall, I got a comment from the founder of the tag, a fellow Norwegian, Britt with the great account @remainsoftheday_. She encouraged me to use the tag, and since then it has been the first tag I think of whenever I post a picture of one of my many cups of coffee.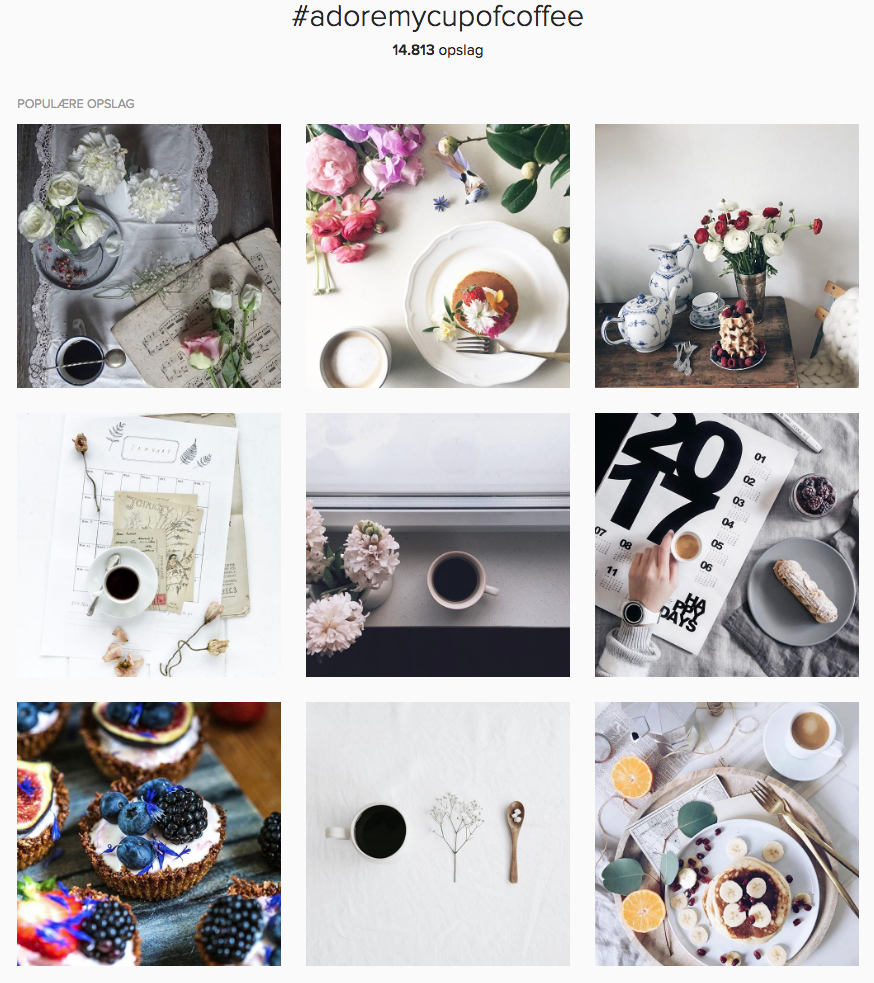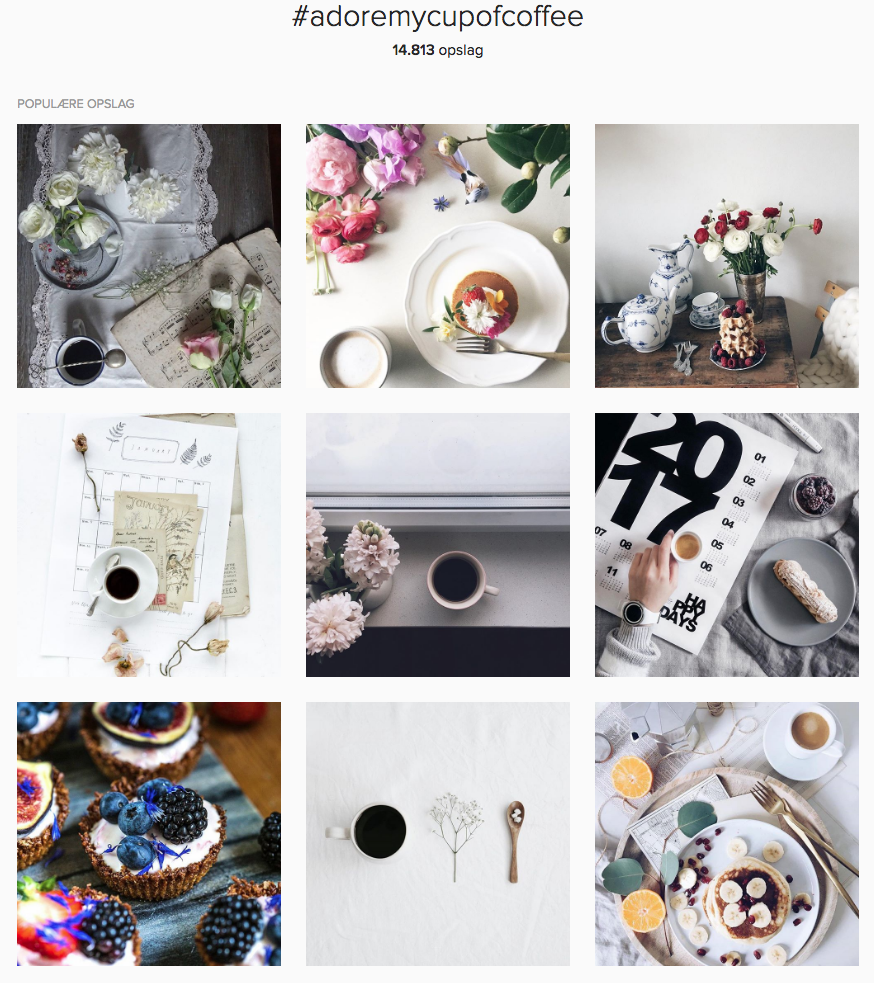 My history of coffee pictures
Nowadays I post photos of my coffee rather frequently on my Instagram account. Actually I've not always been that eager on posting those photos. Quite frankly I thought those coffee mug photos were boring and I did not see the point of taking them… If you follow me on Instagram you know that this has changed 😉 Now I think a coffee photo can be rather cosy and nice to look at and tells a little something about the person that shot the photo. They come in a million different shapes and version, and taking coffee photos more or less has become a little art in itself.
Treasured moments
For me, having a cup of coffee is one of my most treasured moments during the day. It often includes taking a break from daily shores and work. They are small moments to relax and just let the thoughts wander. Letting others having a little peek of those moments has for me become rather natural part of my Instagram. I hope you think so, too!
Do you have any favourite hashtags for your coffee photos? Please let me know, I love discovering new ones!
Best wishes from Heidi